Benjamin Yount, Metro Networks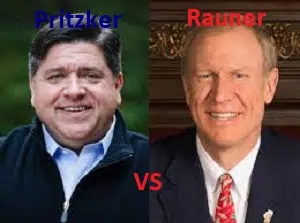 Chicago, IL -(Effingham Radio)- Illinois voters will get to see Bruce Rauner and J.B. Pritzker on the same stage, at the same time, for the first time tonight.
The two major party candidates are set to debate on Chicago TV tonight, the debate will start at 6 p.m.
Rauner and Pritzker have been running millions of dollars worth of TV commercials against each other for months, but tonight will be their first debate.
You can watch at NBC 5 Chicago's website.