Mattoon, IL -(Effingham Radio)- Lake Land College Alumni will induct five new members into the Distinguished Alumni Society and Laker Athletics will honor one new member to the Athletics Hall of Fame during the Laker Homecoming weekend Sept. 28-29.
The Distinguished Alumni Society (DAS) Class of 2018 inductees are Paul Crutcher, Greenwood, South Carolina, formerly of Mattoon; JC (James) Fultz, Decatur, formerly of Bethany; Donna Homann, Mattoon; Dave Pruemer, Teutopolis; and Gary Sullivan, Fairview, Pennsylvania, formerly of Effingham.
The Distinguished Alumni Society recognizes alumni who have utilized the Lake Land experience to make an imprint on their profession or community.
"We're extremely proud of the newest members of the Distinguished Alumni Society. They exemplify the values we all share at Lake Land College. Not only are they accomplished in their careers, they are very dedicated to giving back to their communities and improving the world around them," said Dave Cox, director of alumni relations and annual giving.
The newest member of the Lake Land College Athletics Hall of Fame is Tina Stovall, Charleston, formerly of Lovington. The Athletics Hall of Fame recognizes athletes, coaches and friends who have excelled in their careers or brought recognition and support to the program.
The honors will take place during the Alumni Recognition Brunch on Saturday, Sept. 29 at the Mattoon Golf & Country Club. Mitchell Shaw, Lake Land College student athletic council chair, will give the welcome at the brunch. The banquet is just one of the many events scheduled during the college's Laker Homecoming.
ATHLETIC HALL OF FAME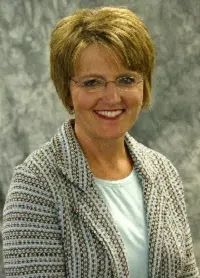 Tina Stovall, One Laker Nation Class of 1984
Stovall leads a comprehensive student services program that includes Athletics and 12 other departments. She is a devoted Laker, cheering for athletes both in competition and in the classroom. She champions the Laker spirit and is well known for joining in the Laker Loyalty fight song at the end of each game.
Stovall served as an academic counselor and director of counseling at Lake Land College from 1987 to 2000 and returned in 2006 as the vice president for student services. She has an associate degree from Lake Land, a bachelor's degree in psychology and master's degree in guidance and counseling from Eastern Illinois University and a doctorate in community college leadership from the University of Illinois, Urbana-Champaign.
Stovall was recently recognized as one of the 50 Most Influential People in Lake Land College's history, received a Lifetime Achievement Award from the College of Education and Professional Studies at Eastern Illinois University and was honored as a Hall of Fame alum of Lovington High School.
DISTINGUISHED ALUMNI SOCIETY CLASS OF 2018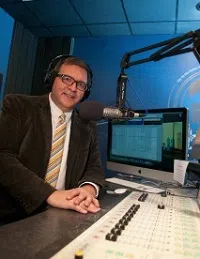 Paul Crutcher, One Laker Nation Class of 2016
Crutcher is the general manager/instructor for XLR Radio at Lander University. He has an associate degree in radio and television broadcasting from Lake Land College, a bachelor's degree in mass communication/media studies and a master's of education, teaching and learning in instructional technology from Lander University.
Paul attended Lake Land in the 1980s and reconnected with Lake Land in 2016 to complete his degree by requesting an audit. It was very important to him to graduate from Lake Land College.
Crutcher founded Lander University's radio station in 2009 and now oversees 100 plus students who work at the radio station, some of whom have gone on to work at big-name radio stations such as "Radio Disney" and "iHeartCountry." Crutcher also started a yearly film festival that has gained local prominence.
Brooke Taylor, a former student of Crutcher's who now works at "Big 95.5" in Chicago, said, "If it weren't for Paul, I'd have never even started radio. … I'm so thankful for someone who is so passionate about radio, to have been able to learn from him at such an impressionable time in my life."
Crutcher said that two faculty members who made a difference in his educational career and got him excited to learn were Lake Land College's Ken Beno and Mike Bradd. "Ken set up the partnership with Mattoon High School allowing us the initial opportunity to experience a live air shift (when I was still a sophomore in high school).  Mike Bradd became the general manager the year I enrolled and he is a consummate professional and one of the best news writers/broadcasters and play-by-play announcers that I have ever been able to be around," Crutcher said.
"I cannot overstate the importance of having hands on experience like running air shifts, writing and recording news, and broadcasting Laker basketball and baseball games," Crutcher said. "I believe the broadcasting program at Lake Land is tried and tested, is unique for a school of that size, and is a model that can be followed for others who want to be successful in setting up a college media program."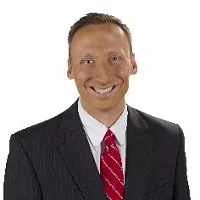 JC (James) Fultz, One Laker Nation Class of 2002
Fultz is chief meteorologist at WAND-TV. He has completed coursework at Southern Illinois University-Carbondale, has an associate degree in earth science from Lake Land College, a bachelor's in communication studies and minor in broadcast meteorology from Eastern Illinois University, and has earned a Seal of Approval from the National Weather Association.
The past several years Fultz has been named the number one TV personality by the Herald & Review, and has earned numerous state and local broadcast awards during his 16 years on air.
At all of his colleges, J.C. took part in radio and television "on air" activities. At EIU, he was the chief forecaster for Newswatch. At SIU he was chief forecaster for the River Region Evening Edition newscasts. Fultz attributes Lake Land College with allowing him to start working with broadcasts right away. "I was able to jump right in and was active at WLKL doing the AM Smash morning show," Fultz said.
While Fultz attended Lake Land College several years ago, he returned in 2002 to take online classes and complete an associate degree. JC started out part-time and worked his way up to Chief Meteorologist.
"You really got to know your instructors on a personal level. I had friends who went on to major universities and they never saw their instructors in their general education classes."
Mike Rudibaugh was one Lake Land College faculty member who got Fultz interested in meteorology and passionate about teaching it to others. "We would meet in his office and talk weather. In the classroom he brought his passion for science and I really enjoyed," Fultz said. "He made things interesting and science fun and that is something I still like to do today when I go visit classrooms and talk to kids about weather and science. When I see the light go off inside their head before I leave I know I have done my job."
With the nearly unpredictable weather patterns of the Midwest, Fultz still enjoys forecasting and takes pride in providing as accurate reports as possible. "I will spend several hours looking through the models and trying to figure out what the next several days has in store," Fultz said. "I am a local central Illinois kid and being able to broadcast and forecast in my home is something that I enjoy!"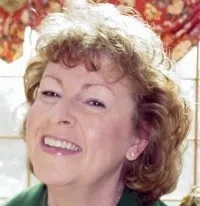 Donna Homann, One Laker Nation Class of 1984
Homann is the business owner of multiple establishments including Side Door Beauty Salon, Wig & Gift Boutique and Evergreen Home Rentals. She has a cosmetology certificate and associate of science from Lake Land College and a bachelor's degree in business administration, management and operations from Eastern Illinois University.
Homann began her career as a Charleston police officer before she was diagnosed with systemic lupus. As a single mom suddenly on disability, Homann rose above her circumstances to provide first-hand care and advocacy for others' quality of life. Homann's full-service salon, The Side Door, specializes in working with area cancer patients and providing wigs and breast prosthetics.
"Lake Land College afforded me the opportunity to attend college and graduate debt free," Homann said. "I was so impressed with the classroom size and the ease at which they prepared me to go on to graduate from Eastern Illinois University Lumpkin School of Business."
Homann said that two faculty members who made the most positive impact on her while at Lake Land College were Roberta Williams and Mr. Browning. "Williams was my hero in cosmetology. I watched how she handled people and her ability to deal with the public," said Homann "Mr. Browning asked me to be a tutor because of my math skills and gave me the confidence to go on to EIU."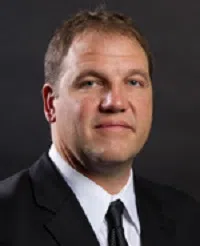 Dave Pruemer, One Laker Nation Class of 1992
Pruemer is a retired head trainer of the Minnesota Twins. He received an associate degree in physical education from Lake Land College and a bachelor's degree in education with specialization in athletic training from Southern Illinois University- Carbondale.
Beginning his career in baseball, Pruemer started as an intern for the Pittsburgh Pirates Gulf Coast League Team in 1993. He then became an Athletic Trainer for the Minnesota Twins Appalachian League team in 1994 and over the next 10 years progressed through the Twins Farm System. In 2004 he was named the International League Trainer of the Year. Pruemer became an assistant trainer in the majors in 2005 and was named Head Athletic Trainer for the Twins in 2013.
Most recently Pruemer and the Twins organization hosted a national PLAY campaign to promote the importance of children living a healthy and active lifestyle.
"I've think I've known Dave my entire career," said Joe Mauer, drafted by the Twins in 2001. "We shared a lot of laughs, and a lot of not-so-good times, too. But he's been consistent the whole way through, every day, and you really appreciate that, especially in this sport."
Through the years, Pruemer had become good friends with several Twins players – Jim Thome, Torii Hunter, Michael Cuddyer, Justin Morneau and Joe Mauer, to name just a few. "If I needed something, I could contact them and they would be there for me," Pruemer said.
"Lake Land gave me the confidence and foundation that I needed to be successful in my career path of being an athletic trainer," Pruemer said.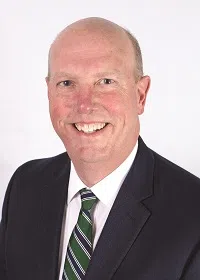 Gary Sullivan, One Laker Nation Class of 1988
Sullivan is an assistant professor of the F.W. Hirt Erie Insurance Risk Management Program at Mercyhurst University in Erie, Pennsylvania. He has an associate degree from Lake Land College, a bachelor's degree in economics from the University of Illinois and a master's of business administration from the University of Pittsburgh.
 Prior to joining Mercyhurst University, Sullivan enjoyed a 23-year career with Auto-Owners Mutual Insurance, an Erie Insurance. In his most recent position as vice-president, property & subrogation claims for Erie Insurance, he ran several successful technology innovations and projects that improve customer service and operations, as well as reduce expenses.
Sullivan is an innovation leader in the insurance industry. He was recently named "One of Fifteen People to Watch in Insurance Technology" by Insurance Networking News. He was also featured on the December 2015/January 2016 issue from the same publication. Gary has been recognized as a pioneer in exploring new technologies, processes, and systems to enhance customer experiences and is regularly requested to speak at industry events sharing his message of service and innovation.
"While attending Lake Land, I made many friends who were just as eager to learn and grow as I was," Sullivan said. "The foundations established at Lake Land gave me the confidence and ability to succeed at the next levels academically and professionally."
"All the faculty in the business discipline were knowledgeable and helpful. I am now in the classroom teaching the fundamentals of my profession to the next generation and I hope I exude the same enthusiasm that my instructors did at Lake Land College," Sullivan said.