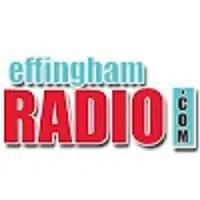 EFFINGHAM, IL-(Effingham Radio)- Peripheral arterial disease (PAD) is a condition that develops when the arteries that supply oxygen-rich blood to the arms and legs become completely or partially blocked as a result of atherosclerosis (build-up of plaque).
PAD can increase the risk of heart attack, stroke, amputation and possibly death.
PAD affects as many as 12 million Americans, which is why September is recognized as PAD Awareness Month, and why HSHS St. Anthony's Memorial Hospital's Wound Healing Center wants to educate the community on this critical health issue.
There are many possible side effects of atherosclerosis including angina and heart attacks if the coronary arteries are involved; strokes and transient ischemic attacks if the carotid and vertebral arteries are involved; and claudication, non-healing leg ulcers and critical limb ischemia if the lower extremity arteries are involved.
Chronic toe and foot sores are common in people with PAD, as are cramping, numbness, weakness or heaviness in the leg muscles.
Many people with PAD do not experience symptoms.
"While some with PAD do not experience symptoms, people should be aware of certain factors that put them more at risk," said D. Scott Covington, MD, FACS, CHWS, chief medical officer for Healogics, Inc., the nation's largest provider of advanced wound care services.
"Smokers are four times at greater risk, African Americans are more than twice as likely to have PAD, and one in every three people over the age of 50 with diabetes is likely to have the disease."
HSHS St. Anthony's Wound Healing Center recommends the following action steps to help manage PAD:
Lifestyle changes such as quitting smoking, correcting blood pressure and cholesterol numbers.
–        Smoking, high blood pressure and high cholesterol are major risk factors for the development of PAD. Managing these conditions can help improve blood circulation.
Develop healthy eating habits and an exercise plan.
–        Exercising can help increase the circulation and reduce pain in the lower extremities. Walking, hiking and bike riding are good exercise options. A personal trainer can help tailor a custom workout plan that best fits a person's needs.
–        Always consult with a physician about which medications may help PAD and if they are needed.
Special procedures and surgeries.
–        In some severe cases of PAD, surgery may be needed to open arteries that have narrowed. Consult with a physician to see if surgery is a necessary treatment.
For more information about PAD and treating chronic wounds, contact HSHS St. Anthony's Wound Healing Center at 217-347-3565.
HSHS St. Anthony's Wound Healing Center has been caring for chronic wounds since January 2010.
The Center has been recognized by Healogics as a Center of Excellence each year since opening.
Through advanced wound healing methods, including Hyperbaric Oxygen Therapy, and highly trained providers and clinicians, over 90 percent of St. Anthony's Wound Healing Center patients have been healed annually.
For more information on St. Anthony's Wound Healing Center, visit the hospital's web site at stanthonyshospital.org.
HSHS St. Anthony's Memorial Hospital is part of the Southern Illinois Division of Hospital Sisters Health System, which also includes HSHS St. Elizabeth's Hospital in O'Fallon, HSHS St. Joseph's Hospital in Breese, HSHS Holy Family Hospital in Greenville, and HSHS St. Joseph's Hospital in Highland.