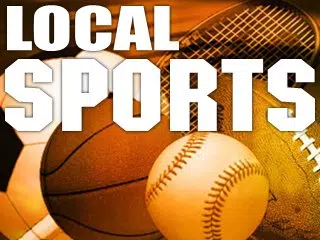 High School Soccer 
Effingham defeated T-town 4-2. For Effingham Cooper Jackson scored 2 goals, Victor Carrillo and Bryan Angel both added 1 goal. Ethan Boggs had 4 saves.

Effingham won the JV contest 1-0.
Junior High Baseball
St. Anthony defeated Dieterich 21-11 to capture their own Class 1A St. Anthony Regional Championship. St. Anthony now advances to its own sectional and will face Neoga at 11 a.m. on for Saturday.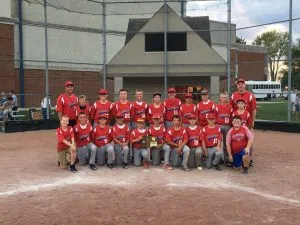 Front left to right Jordan Jones, Beau Adams, Charlie Wegman, Conlin Walsh, Will Flach, Brock Jansen, Connor Roepke, Elliot Frisbie, Lane Ludwig, Ben Roewe
Back row left to right Coach Tim Walsh, Collin Westendorf , Sam Deters, Connor Wines , Griffin Sehy, Teddy Dietzen, Will Hoene, Elli Levitt, Michael Martelli, Max Koenig, Nick Martin, Coach Tony Hann  Not pictured Andrew Brandenburger
High School Golf 
T-Town girls competed in a 4 team match at Oak Terrance golf course in Pana. Williamsville won with a team score of 186, Teutopolis in second with 193, Greenville with 220, and Pana team score of 225. Medalist was Allie Niebrugge from Teutopolis with an individual score of 40. Other T-Town scores were Averie Bushue 49, Mattie Thoele 49, Maddie Hoene 55, Maggie Koester 47, and Macy Vogt 59.
Altamont competed in a triangular boys golf meet. Sullivan won with a team score of 165 followed by Arcola with a 193 and Altamont with a 198. Scoring for Altamont were Tyler Stonecipher 46, Grant Schmidt 48, Kevin Hall 51 and Addie Smith 53. Altamont now falls to 10-4 on the season.
High School Tennis 
Teutopolis swept Mattoon 9-0Singles

#1 Diana Mossman (TT) defeated Kyah Eastin (M), 6-4, 6-1

#2  Alli Brumleve (TT) defeated Hallie Niemerg (M), 6-1, 6-0

#3  Julia Hardiek (TT) defeated Amari Brown (M), 6-1, 6-0

#4 Macy Probst (TT) defeated Emily Stortzum (M), 6-1, 6-1

#5  Nicole Deters (TT) defeated Tess Huene (M), 6-3, 6-2

#6 Logan Blankenship (TT) defeated Kambelle Ashmore (M), 6-1, 6-0

Doubles

#1  Brumleve/Probst (TT) defeated Eastin/Brown (M), 6-2, 6-2

#2  Hardiek/Deters (TT) defeated Niemerg/Huene (M), 6-1, 6-1

#3 Mossman/Isabell Hemmen (TT) defeated Stortzum/Canyn Borntrager (M), 6-4, 7-5
Teutopolis improves to 7-0 on the season
Effingham High School downed Salem 8-1Singles

#1  Chloe Funneman (E) defeated Katelyn Wilson (S), 8-1

#2 Lauryn Douthit (E) defeated Kaitlin Nix (S), 8-0

#3  Skyler Schafer (E) defeated Grace Purcell (S), 8-5

#4 Alishba Zahoor (S) defeated Riley Arend (E), 9-7

#5 Caroline Kull (E) defeated Kaitlyn Banning (S), 8-1

#6 Riley Seachrist (E) defeated Katie Lerra (S), 8-3

Doubles

#1 Funneman-Douthit (E) defeated Wilson-Nix (S), 8-2

#2 Schafer-C. Kull (E) defeated Purcell-Shelbi Thomason (S), 8-1

#3 Arend-Lydia Kull (E) defeated Zahoor-Banning (S), 8-3
High School Volleyball 
Windsor/Stew-Stras defeated South Central 25-8 25-11. W/SS now improves to 9-3 on the season. W/SS also captured the JV contest 25-21  25-18 and the fresh/soph contest 25-12  25-14  15-13.
Altamont defeated Flora 25-17  25-19. Altamont improves to 9-7 on the season. Altamont also won the JV contest 25-10  25-7  and the fresh/soph contest 25-14  25-12.
Park District Flag Football 
The SDS Falcons defeated the Martins IGA Jets 14-8
The Effingham Monument Co Cowboys defeated the Adhatters Radiers 20-6
The Martins IGA Jets defeated the Hage Orthodontics Titans 21-8
The SDS Falcons defeated the Effingham Express Care Chiefs 18-2