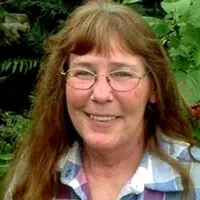 Vickie Lynn Mounteer, 66, passed away Sunday morning, September 16, 2018, at her home in Watson, surrounded by her loving family.
Funeral services will be held at 10:00 a.m. Saturday, September 22, 2018, at Bauer Funeral Home in Effingham with burial in Watson Cemetery, Watson. Visitation will be held from 4:00 p.m. to 7:00 p.m. Friday evening at the funeral home. Memorial donations may be given to the donor's choice.
Vickie was born January 13, 1952, in Effingham, the daughter of Victor A. and Betty I. (Gerhardt) Roberts. She married Robert C. "Butch" Mounteer and he preceded her in death in 2007. Vickie was a long time cook at the Ramada Inn in Effingham.
Vickie never had a problem speaking her mind; she would let you know exactly how she felt. In her eyes, it didn't matter where you came from, what you did or didn't have, or if you were a member of her family. You were a member of her family. For her, it was never about receiving, it was about what she could give to others. If you were hungry, she'd have you over for dinner and make it with her own original spin. If you didn't have a place to stay, she would offer to take the couch and give you the bed. If you didn't have a penny, she would give you a dollar. If you were feeling down, she would do anything to get you to laugh.
Vickie is survived by her daughters, Rhonda (Jerry) Probst of Watson and Jackie (Josh) Knight of Collinsville; grandchildren, Jacob Probst, Holly Probst and Jordan Knight; uncles, Kenny and Wally Gerhardt and niece, Jamie Mounteer.
Vickie was preceded in death by her parents; husband and brother, Alf Robert Goldtrap.
Vickie has touched many lives with her light-hearted sense of humor and giving nature. She was the life at any gathering and will be dearly missed.