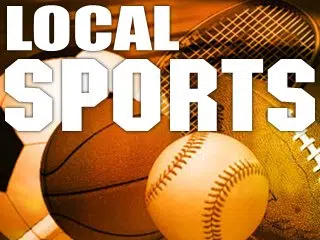 High School Golf 
The Teutopolis girls golf team won a match play tournament in Salem on Saturday over Salem, Breese Central, and Centralia. Teutopolis finished with 21.5 points, Breese Central in second with 17.5 points, Centralia in third with 9.5 points, and Salem in fourth with 2.5 points. Trophies were also given out to the top individual in each group. The following girls from T-Town won their individual groups: Maddie Hoene, Averie Bushue, Mattie Thoele, Maggie Koester, and Macy Vogt.
The St. Anthony girls golf team won 1st place at the Windsor Invitational with a team score of 200. Leading St. A and medalist for the tournament  was Ava Wegman with a 74. Also scoring for St. Anthony was  Macy Ludwig with a 78, Clare McHugh with a 79, and Reagan Westendorf  with a 89.
The St. Anthony boys golf team took 2nd place in the Windsor Invitational shooting a 307 Hillsboro won the invite shooting a 301. For St. Anthony Luke Ludwig with a 73,  Nathan Schultz with a 74, Luke Flaig with a 78, Jayden Rios with a 82  Ben Strullmyer with a 86, Zach Wortman with a 86. Also for St. A Thomas Chojnicki with a 82, Ryan Schultz  with a 84, Alex Erickson  with a 92,  Darin Hutchison with a 98.
High School Tennis 
St. Anthony girls tennis team tied for 1st place with Triad with both teams finishing with 36 points
Singles 
#1 Emilee Mossman finished in 1st place winning all 3 of her matches
won 6-0  6-0
won 6-0  6-1
won  6-0  6-0
#2 Jessica Cook finished in 5th place winning 2 matches while dropping 1 match
lost  5-7  4-6
won  7-6  6-1
won 6-1  6-0
#3  Ali Adams
lost  1-6  0-6
lost 0-6  0-6
#4 Payton Sehy
lost 6-3  4-6  6-10
lost 0-6  2-6
Doubles
#1 Allison Kowalke/Averee Greene won 1 st Place
won  6-2  6-0
won  6-4  6-2
won  6-2  6-2
#2 Allie Dasenbrock/Catherine Willenborg won 1st Place
won  6-3  6-3
won  6-1  6-1
won  6-1  6-2
#3  Caroline Deters/Karlee Roepke won 1st Place
won  6-3  4-6  10-1
won  6-4  6-3
won  6-2  7-6
The Effingham girls tennis team took 2nd place at the Titan invitational Chatham Glendwood would take 1 st place
#1 doubles
Chloe Funneman and Lauryn Douthit  won 1 st Place
defeated Givens/Logan (Springfield Southeast) 6-0,6-0
defeated Tracy/Steinkamp (Quincy Notre Dame) 6-4,6-0
defeated Venigalla/Nallamothu (Chatham Glenwood) 6-3,6-0
#2 doubles
Skyler Schafer and Caroline Kull won 2nd Place
defeated Kaufman/Jackson (Jacksonville) 6-1,6-0
defeated Chambers/Randolph (Chatham Glenwood) 6-4,6-0
lost to Morrisey/Schmedeke (Rochester) 3-6,5-7
#1 singles
Riley Arend got 5th place
Lost to Claire Moore (Quincy Notre Dame) 1-6,4-6
defeated Emma Mullen (Springfield Southeast) 6-0,6-0
defeated Hannah Coffey (Rochester) 6-3,7-6(1)
#2 singles
Riley Seachrist finished in 4th place
defeated Jill Anderson (Rochester) 7-5,6-3
lost to Medha Venigalla (Chatham Glenwood) 1-6,1-6
lost to Paige Engelage (Mascoutah) 2-6,0-6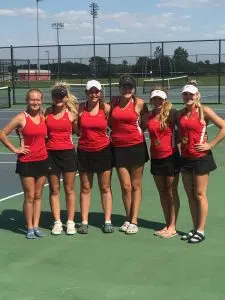 High School Volleyball 
St. Anthony competed in their own invitational tournament. They would win 1 match both lost 3 matches
St. Anthony won vs Sullivan 25-10  25-7
lost to Shelbyville 11-25  10-25
lost to Okaw Valley 25-23  17-25  14-16
lost to Newton  16-25  12-25
Pana would defeat Shelbyville 25-21  15-25  15-10 in the championship match
High School Soccer 
  St. Anthony tied with Olney 2-2
Effingham defeated Taylorville 8-2