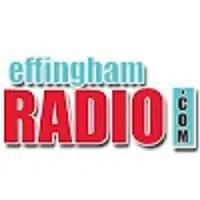 BROWNSTOWN, IL-(Effingham Radio)- The Brownstown Board of Education is set to meet on Monday, September 17th at 7:00pm.
During the meeting, the Board will hear a teacher presentation and will consider a vote on the Omnibus Agenda.
Following the Omnibus Agenda vote, the Board will old a public hearing on the 2018-2019 Annual School Budget.
The Board will also recognize visitors, Terry Milt and Rob Wielt with Affordable Gas and Electric.
The Board will then hear the Elementary Principle Report, Jr/Sr High Principle Report, and Superintendent Report.
The Board will also discuss and take possible action on six items of new business.
The new business is as follows:
Consideration and possible adoption of a resolution directing the Regional Superintendent of Schools for Fayette County to certify to the County Clerk of Fayette County the question of imposing a retailers' occupation tax and a service occupation tax to be used exclusively for school facility purposes for the elections on April 2, 2019
Motion to approve a Health Services Agreement with the Fayette County Health Department for 2018-2019 school year
Motion that the FY 2018-2019 budget be adopted
Motion to approve the replacement of the A/C Chiller damaged by a power surge and related installation work by Mathy Heating and Air
Motion to approve a volunteer assistant coach for 2018-2019
Consideration and possible action of the approval of an electric supply contract
The Brownstown Board of Education will meet in the High School Library.