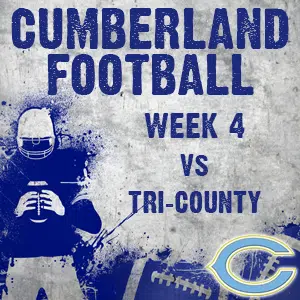 The Cumberland Pirates are coming off their first lost of the season last week to Arcola 54-35. The Arcola running attack proved to be too much for the Pirates as Cumberland gave up 408 yards rushing in the loss. The Cumberland offense looked pretty good as Gabe Hatfill thru for 210 yards and a touchdown.
Cumberland will now head to Oakland for their first conference game of the season against 3-0 Tri-County. Tri-County likes to run the ball and that has been the Cumberland weakness both last week and two weeks ago. The Cumberland defense will need to make a stop in this very important conference matchup.
Cumberland vs. Tri-County can be heard Friday night at 7 PM on WCRA, with pre-game starting at 6:45 PM.