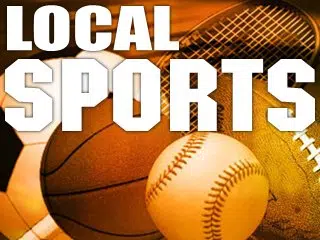 High School Girls Tennis 
Teutopolis defeated Effingham 8-1
Singles 
#1 Diana Mossman (THS) defeated  Chloe Funneman (EHS)  7-6, 7-6
#2 Alli Brumleve (THS) defeated Lauryn Douthit (EHS)  6-1, 6-2
#3 Julia Hardiek (THS) defeated  Skyler Schafer (EHS) 6-1, 6-7, 10-6
#4  Macy Probst (THS) defeated  Riley Arend (EHS) 6-2, 6-2
#5 Nicole Deters (THS) defeated Caroline Kull (EHS) 6-1, 7-6
#6 Riley Seachrist (EHS) defeated Logan Blankenship (THS) 6-4, 2-6, 10-8.
 Doubles
#1 Brumleve/ Probst (THS) defeated Funneman/ Douthit (EHS) 6-4, 6-1
#2 Hardiek/ Deters (THS) defeated Schafer/ Kull (EHS) 6-1, 6-1
#3 Blankenship/ Isabelle Hemmen (THS) defeated Arend/ Lydia Kull (EHS) 6-1, 3-6, 11-9
T-Town won the JV match as well 5-1. Teutopolis is now 4-0 on the season
High School Soccer
 Altamont was victorious 3-1 soccer over Carlyle. For Altamont all three goals occurred in the first half, Sebastian Thompson had 2 goals and Isaac Crow scored the other goal. Quinn Verdeyen had 6 saves for Altamont. Altamont is now 4-5 on the season. Altamont won the JV match as well 3-1.
St. Anthony won 7-1 over Harrisburg. For St. A  Braeden Quandt scored 3,  Moises Lemus scored 2, Will Swingler and Wade Lawrence each added a goal.
Mt. Zion defeated Effingham 5-1. Cooper Jackson scored the only goal for the Hearts. Ethan Boggs had 5 saves. Mt. Zion also won the JV contest 3-0.
High School Golf 
The St. Anthony Girls Golf team won a match against Tuscola 146-159. For St. A Co Medalist Megan Schuette shot a 46, Abby Repking shot a 47, Nina Hakman shot a 53, Non scoring were Laura Hakman shot a 55 and Abby Deters shot a 66.
The Altamont Boys Golf team won a match against Windsor/Stew- Stras 181- 233 at St. Elmo Golf Club.  For Altamont Grant Schmidt earn medalist honors shooting  a 40,  Kevin Hall shot a 43,  Tyler Stonecipher shot a 48, and Addie Smith shot a 50. For W/SS Logan Stremming shot a 50, Eli Howard shot a 52, Keiffer Reel, shot a 60, and Matt Wujick shot a 71. Altamont is now 8-2 on the season
High School Volleyball 
Windsor/Stew-Stras defeated Altamont 25-21 25-18. For W/SS Mackenzi Tabbert had 18 assists, 7 digs and 4 kills. Megan Schlechte had 7 digs and 6 kills. Carson Cole and Anna Schlechte both had 10 digs as well. For Altamont Mette had 12 digs, Kuhns had 9 assists, and Simmons had 5 kills. W/SS is now 4-0 on the season and Altamont is now 5-3 on the season. Altamont won the JV contest 12-25 27-25 25-13. W/SS did won the Fresh/Soph contest 26-24 25-6.
Junior High Baseball 
Vandalia won 10-0 CHBC. The loss drops CHBC to 3-9 on the season
| | | | | | | | | | | | | |
| --- | --- | --- | --- | --- | --- | --- | --- | --- | --- | --- | --- | --- |
| | | 1 | 2 | 3 | 4 | 5 | | | | R | H | E |
| Vandalia | | 1 | 3 | 3 | 0 | 3 | | | | 10 | 11 | 0 |
| CHBC | | 0 | 0 | 0 | 0 | 0 | | | | 0 | 3 | 2 |
Park District Flag Football
The Dan Hecht Dolphins defeated the Hage Orthodontics Titans 26-6
The Effingham Express Care Chiefs defeated the Servpro Eagles 20-0