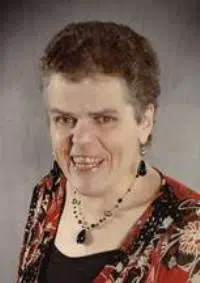 Cathy D. Monk, 48, of Effingham, IL, passed away on Saturday, September 1, 2018, at HSHS St. Anthony's Memorial Hospital in Effingham.
Graveside services will be held at 9:30 a.m. Wednesday, September 12, 2018, at Oak Ridge Cemetery. Johnson Funeral Home in Effingham is assisting with arrangements.
Memorials may be made in loving memory of Cathy to Community Support Systems.
Cathy was born on February 15, 1970, in Decatur, IL, the daughter of Charles and Shirley (Waller) Monk.
Cathy was an energetic and fun-loving person. She will be remembered for her lively personality, humor, and smile. Cathy loved to dance and enjoyed socializing with everyone she met. She captured the hearts of everyone that knew her. Cathy's memory will live on through her organ donation – helping others with her generous gift.
She is survived by her siblings: Clifford Monk, John (Debbie) Monk, Kim Guthrie, Elizabeth Monk, and Ronnie Monk; and many nieces and nephews.
She will be missed by all her family at Community Support Systems and her many friends.
She was preceded in death by her parents; and sister Shon Monk Hoyer.