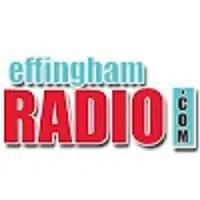 MATTOON, IL-(Effingham Radio)- Across Lake Land College's sports teams, 25 students achieved athletic honors, and 16 students achieved academic honors.
Three teams earned the 2018 NJCAA Academic Team honors for GPAs of 3.0 or higher.
Women's basketball's GPA was as high as 3.45.
Softball players Addison Baele of Mattoon and Molly McElwee of St. Joseph, both received 2018 NJCAA All-Academic First Team honors for 4.00 GPAs.
Baseball players Sam Gubbins, Charleston, and Mitchell Shaw, Colorado Springs, Colorado, and volleyball player Emily Watson, Mattoon, were among athletes honored with the 2018 NJCAA All-Academic Second Team for 3.80-3.99 GPAs.
Of the Athletic Sports Honors, Avery Jackson, Mattoon, achieved the NJCAA 3rd Team Academic All American, Division Two All-Region 24 Team, Great Rivers Athletic Conference All-Conference 1st Team, and Freshman of the Year honors.
Both men's basketball players Josh Jefferson, New Albany, Indiana, and Amel Kuljuhovic, Waterloo, Iowa, received the NJCAA Division One All-Region 24 and Great Rivers Athletic Conference All-Conference 1st Team honors.
The NJCAA is the National Junior College Athletic Association dedicated to promoting and fostering two-year college athletics and ensuring equality among sports practices.
The Great Rivers Athletic Conference is the section of the NJCAA that primarily encompasses Southern Illinois and contains nine colleges.
Learn more about the association at ncjaa.org and the conference at gracsports.com.
This year the following Laker student athletes and teams were honored:
Lake Land College
ATHLETIC DEPARTMENT HONORS 2017-2018
Academic Report
2018 NJCAA Academic Team (must have a team GPA of 3.00 or higher):
                                Softball, Volleyball, Women's Basketball
2018 NJCAA All-Academic First Team (athlete with 24 credit hours with 4.00 GPA):
                                Addison Baele (Softball), Mattoon
                                Molly McElwee (Softball), St. Joseph
2018 NJCAA All-Academic Second Team (athlete with 24 credit hours with 3.80-3.99 GPA):
                                Madison Bostick (Softball), Stillwater, Utah
                                Abigail Bush (Women Basketball), Brocton
                                Jamie Sandschafer (Women Basketball), Teutopolis
                                Callie Williams (Women Basketball), Fairbury
                                Emily Watson (Volleyball), Mattoon
                                Taylor Williams (Volleyball), Casey
                                Deidra Schaal (Volleyball), Saint Peter
                                Mitchell Shaw (Baseball), Colorado Springs, Colorado
                                Sam Gubbins (Baseball), Charleston
2018 NJCAA All-Academic Third Team (athlete with 24 credit hours with 3.60-3.79 GPA):
                                Kendall Hastings (Softball), Riverside
                                Holly Marousek (Softball), Chicago
                                Dakota Crowder (Women Basketball), Charleston
                                Avery Jackson (Women Basketball), Mattoon
                                Kelcie Darnell (Volleyball), Shelbyville
Accumulative GPA of all of our athletes (102) for the 2017-2018 academic year:  3.09
      By Sport:            Women's Basketball – 3.45
                                Softball – 3.31
                                Volleyball – 3.26
                                Men's Basketball – 2.58
                                Baseball – 2.8
                                Cheer – 2.8
Total number of athletes achieving a 3.0 or higher GPA for the 2017-2018 academic year: 60 of 102
      By sport:            Softball (18 of 21)
                                Baseball (8 of 24)
                                Women's Basketball (13 of 13)
                                Volleyball (10 of 14)
                                Men's Basketball (4 of 17)
                                Cheer (7 of 13)
Athletic Sports Honors
Season Records
      By Sport:            Softball – 48/18
                                Women's Basketball – 22/11
                                Men's Basketball – 17/14
                                Volleyball – 15/24
                                Baseball – 13/33
Volleyball
Team Honors
      NJCAA Academic Team
Individual Honors and Awards
      NJCAA 2nd Team Academic All American: Emily Watson – Mattoon, Taylor Williams – Casey, Deidra Schaal – Saint Peter
      NJCAA 3rd Team academic All American: Kelcie Darnell – Shelbyville
      NJCAA Division One All-Region 24: Ryann Ambrose – Shelbyville, Alexandra Beckers – Mattoon
      Great Rivers Athletic Conference All-Conference 1st Team: Ryann Ambrose – Shelbyville, Alexandra Beckers – Mattoon
      Great Rivers Athletic Conference All-Conference 2nd Team: Brooklynn Elsas – Lincoln
      Great Rivers Athletic Conference Sportsmanship Award: Kristy Burford – Bethany
Women's Basketball
Team Honors
      NJCAA Academic Team
      NJCAA Division Two Region 24 Runner-Up
Individual Honors and Awards
      NJCAA 2nd Team Academic All American: Abigail Bush – Brocton, Jamie Sandschafer – Teutopolis, Callie Williams – Fairbury
      NJCAA 3rd Team Academic All American: Dakota Crowder – Charleston, Avery Jackson – Mattoon
      NJCAA Division Two All-Region 24 Team: Avery Jackson – Mattoon
      Great Rivers Athletic Conference All-Conference 1st Team: Avery Jackson – Mattoon
      Great Rivers Athletic Conference Freshman of the Year: Avery Jackson – Mattoon
Men's Basketball
Individual Honors and Awards
      NJCAA Division One All-Region 24: Josh Jefferson – New Albany, Indiana, Amel Kuljuhovic – Waterloo, Iowa
      Great Rivers Athletic Conference All-Conference 1st Team: Josh Jefferson – New Albany, Indiana, Amel Kuljuhovic – Waterloo, Iowa
Softball
Team Honors
      NJCAA Academic Team
      NJCAA Division One National Tournament – 12th Place
      NJCAA Division One Region 24 Champions
Individual Honors and Awards
      NJCAA Division One Region 24 Player of the Year: Holly Marousek – Chicago
      NJCAA Division One All-Region 24: Braylyn Burdick – Boonville, IN, Allison Helton – Colorado Springs, Colorado, Madeline Adams – Hobart, Indiana, Kendall Hastings – Riverside, Alina Lance – New Athens, Addison Baele – Mattoon
      Great Rivers Athletic Conference All-Conference: Alina Lance – New Athens, Addison Baele – Mattoon, Madeline Adams – Hobart, Indiana
Baseball
Individual Honors and Awards
      Great Rivers Athletic All Conference: Garrett Brachbill – Shelbyville
Lakers Moving On
Baseball
      Parker Nolan – Schaumburg – University of Indianapolis
      Brady Cappe – Brantford, Ontario, Canada – University of Pikeville
      Devon Still – Camby, Indiana – Columbia College
      Jake McClellan – Beloit, Wisconsin – University of Wisconsin La Crosse
      Bryan Melendez – Caguas, PR – Benedictine University
      Alex Moore – Lakeside, California – Central Methodist University
      Garrett Brachbill – Shelbyville – Eastern Illinois (Academic)
      Ben Sweeny – Charleston – Lincoln College
Volleyball
      Kelcie Darnell – Shelbyville – Culver Stockton College
      Deidra Schaal – Saint Peter – Indiana State University (Academic)
      Hannah Koonce – Shelbyville – University of Illinois (Academic)
      Adora Gowin – Martinsville – Eastern Illinois (Academic)
      Claudia Watson – Shelbyville – Indiana State University (Academic)
      Emily Watson – Mattoon – Lake Land College Nursing (Academic)
      Ryann Ambrose – Shelbyville – Loyola Chicago (Academic)
Men's Basketball
      Josh Robinson – Normal – Central Methodist University
      Amel Kuljuhovic – Waterloo, Iowa – Cal State Fullerton
      Josh Jefferson – New Albany, Indiana – Illinois State University
      Sean Kromah – Smyrna, Tennessee – TBA
Softball
      Maddy Adams – Hobart, Indiana – University of Illinois
      Haylee Short – Hillsboro, Missouri – University of Tennessee Martin
      Addison Baele – Mattoon – Liberty University
      Alina Lance – New Athens – Stoney brook University
      Holly Marouske – Chicago – Southern Illinois University
      Molly McElwee – St. Joseph – Police Academy (Academic)
      Kendall Hastings – Riverside – University of Illinois Chicago (Academic)
      Hope Collier – Effingham – Southern Illinois University Edwardsville (Academic)