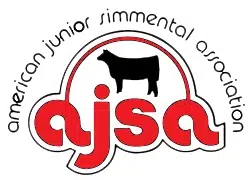 Mattoon, IL -(Effingham Radio)- Three of five students in the nation to receive a prestigious scholarship from the AJSA were students that recently graduated from Lake Land College's agriculture program.
Emily Ivey, Loudon, Tennessee; Leslie Walker, Bloomington-Normal; and Kaylie Huizenga, Morrison; all received the Gold Merit Scholarship from the American Junior Simmental Association for exceptional work with the Simmental and Simbrah breed of cattle. The $3,000 scholarship goes to students who have demonstrated exceptional work with the breed both academically and in their community and who have previously been awarded the bronze and silver merit scholarships. Only five scholarships are awarded each year.
"My favorite thing to do in the community is to take what I know and introduce kids to the cattle. I found my passion and it would be cool to help them discover theirs," Ivey said.
"It was a really proud moment for me because it is something I have worked for in the past 11-12 years and my dad has been in the Simmental industry for over 30 years and it made him happy too," Walker said. "I am transferring to the University of Illinois for my last two years and my major is agriculture economics, so I plan to work in an economics division of an agricultural company."
Lake Land College Division Chair Agriculture/Agriculture Instructor Ryan Orrick said that these students stood out in their time on campus. "Work ethic, drive, leadership and professionalism of these three students was remarkable. They were always willing to get involved and accomplish the task set in front of them," Orrick said.  "I am proud of their accomplishment. All three of them, along with their families have a strong and sincere passion for the Simmental breed."
To learn more about the agriculture programs at Lake Land College visit lakelandcollege.edu and under "Academics" go to "Academic, Majors, Degrees, and Certifications."