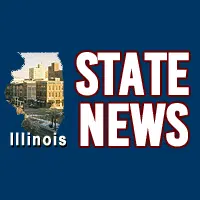 Springfield, IL -(Effingham Radio)- Illinois Democrats are expecting a full house for their State Fair rally.
Planners say most of the tickets for this month's Democratic Chairman's brunch are sold out.
Former Vice President Joe Biden will headline the event.
Some sources say Biden will appear with the party's nominee for governor, J-B Pritzker, along with other high ranking Democrats like Senator Dick Durbin.
It's been almost a decade since Biden had visited our State Capital.
In his last visit he was announced as Barack Obama's running mate during an event at the Old State Capitol.
Biden has been rumored to be considering his own presidential bid in 2020.
Toby Trimmer from the Illinois Democratic County Chairs' Association says they've already sold 75 hundred tickets, and there are just 700 left.