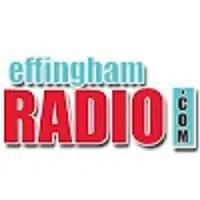 CHARLESTON, IL-(Effingham Radio)-Eastern Illinois University is recognized as a Phi Theta Kappa 2018 Transfer Honor Roll institution, which identifies Eastern as a top four-year university for creating dynamic pathways to support its transfer students.
Phi Theta Kappa recognized EIU for its institutional commitment and investment of resources to support community college transfer students, judged by a panel of four-year and higher education experts in transfer partnerships.
The recognition is especially significant for community college students across the state, indicating EIU's strategic partnerships with these institutions will simplify the transfer process for students interested in pursuing a bachelor's degree after completing required community college transfer credits.
"Community college transfer students make up a significant part of our student body and are a valuable asset to EIU's broader campus culture and environment," said Josh Norman, associate vice president for Enrollment Management at Eastern Illinois University. "We have fantastic, collaborative partnerships with community colleges throughout Illinois, but particularly those in Eastern's region of the state. Those partnerships make transferring to EIU a natural and straightforward process for any community college student interested in continuing their education at EIU."
To earn the Phi Theta Kappa 2018 Honor Roll distinction, institutions must be regionally accredited, baccalaureate degree-granting institutions, and must also benchmark their practices and achievements in areas including institutional partnerships, pre- and post-transfer support, community college data tracking, and transfer innovations.
For more information about EIU, and to learn more about its growing assortment of programs and services, visit the university's website at www.eiu.edu, or call EIU's public information office at (217) 581-7400.