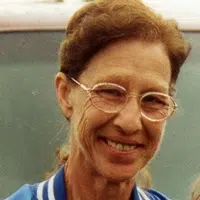 Nina "Carolyn" Levitt, 73, passed away Tuesday, July 31, 2018, at her home in Effingham
Funeral Services will be held at 12:00 p.m. Saturday, August 4, 2018, at Bauer Funeral Home in Effingham, with visitation being held from 10:00 a.m. until service time. Memorials may be made to the donors choice.
Carolyn was born November 2, 1944, in Jasper County Illinois, the daughter of Charles Overton and Nina Mae Fulk. She married Lloyd L. Levitt on January 13, 1962. Carolyn was employed by Servicemaster for the last 25 years.
Carolyn is survived by her husband, Lloyd of Effingham. three daughters, Penny (Tony) Newberry of New Concord Kentucky, Julie Ann Levitt of Englewood Florida, and Donna (Darin) Stoneburner of Beecher City, 8 grandchildren, and 13 great-grandchildren one brother-in-law Jack Robinson;  sister-in-law Margie Fulk; and several nieces, nephews, and friends.
She was preceded her in death by her parents: daughter Cheryl Ann: three sisters, Dorothy Niebrugge, Letha Robinson, Rosie Holman and one brother Charles "Bud" Leon Fulk.