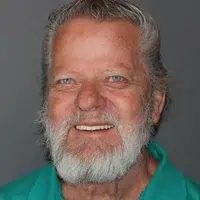 Wayne Adams, 72, passed away Wednesday, July 25, 2018 at his home in Effingham, surrounded by family and friends.
Per Wayne's request, a celebration of life will be held at a later date for family and friends.
Wayne was born February 25, 1946 in Westfield, the son of Dorsey and Betty (Irby) Adams. He married Linda Stevens on May 5, 1965.
Survivors include his wife of 53 years, Linda of Effingham; daughters, Lori Adams (Jim Hopwood) of Vandalia, Lisa (Jeff) Campton of Altamont, Lana Adams of Effingham and Laci (Scott) Shepard of Altamont; grandchildren, Alicia Kniepkamp (special friend, Brandon Craycroft), JD Hopwood (fiance' Kelsey Redenbo), Logan Hopwood, Austen Lorton, Dakota Shepard, Simon Shepard, Maggie Shepard.
He was preceded in death by his father, two brothers, one sister, and infant granddaughter, Amelia Shepard.