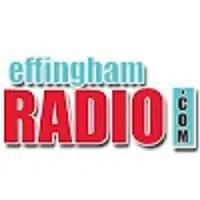 SPRINGFIELD,IL-(Effingham Radio)-  The Association of Illinois Soil and Water Conservation Constricts (AISWCD) held its 70th Annual Meeting & Summer Training Conference at the Wyndham Springfield City Centre July 23rd & 24th, 2018.
This event was an opportunity to celebrate the Association's accomplishments over the course of the past year, and importantly, recognize key individuals for their commitment to soil and water conservation issues across The Prairie State.
This year's award winners are as follows:
2018 Friend of Conservation Award: Lt. Governor Evelyn Sanguinetti
The AISWCD Friend of Conservation Award is presented to one person annually has shown great commitment and dedication to conservation issues.
Lt. Governor Evelyn Sanguinetti was recognized by the AISWCD for championing conservation causes through her work with the Governor's Rural Affairs Council and Illinois Rivers Coordinating Council.
Sanguinetti's leadership and advocacy on the councils has positively contributed to the important work of these groups, and also contributed to increasing awareness of environmental and water quality issues affecting the watersheds, streams, and rivers of Illinois.
Her advocacy comes at a time when Soil & Water Conservation Districts across the state are working to implement and promote strategies in support of the statewide Nutrient Loss Reduction Strategy, a voluntary action plan that aims to improve water quality and reduce nutrient load runoff from agricultural and urban sources.
2018 Legislator of the Year Award: State Senator Andy Manar
The AISWCD Legislator of the Year Award is presented each year to one outstanding lawmaker whose actions promote and support the important conservation work of Illinois's Soil & Water Conservation Districts.
This year, the AISWCD recognized State Senator Andy Manar of Bunker Hill for his advocacy in support of the conservation work of Soil and Water Conservation Districts (SWCD's) across the State of Illinois.
During the budget crisis, Senator Manar was a resolute advocate for SWCD's and successfully led the fight to preserve state funding support.
Moreover, Senator Manar recognizes the importance of the technical expertise and services provided by the Districts in an era when today's farmers are challenged to produce more while also striving to be good stewards of the land, and he continues to be an unwavering advocate for SWCD's.
2018 Conservation Farm Family Award:The Jackman Family of Lawrence County
The Conservation Farm Family Award is presented each year to provide recognition to one outstanding Illinois farm family that exemplifies the spirit of conservation and employs strategies towards total resource management.
This year, the AISWCD honored the Jackman Family of Sumner, Illinois with this award.
The family consists of four generations of conservationist, ranging in age from 1-93.
The Jackman family farm was started in February 1950, when family patriarch Harold returned home from World War II and purchased 180 acres for $5,000.
Over the years, Harold and other family members have installed a considerable amount of conservation practices which include; nutrient management, block and rock chutes, waterways, diversions, field borders, buffer strips, filter strips, grass and hay land management, ponds, terraces, water and sediment control basins, conservation cover, crop rotation, residue management, and continuous no-till strategies.
In describing their goals and guiding principles the family has stated, "Our goal for the future is to continue to improve our land by implementing more conservation practices, managing fertility and doing what is best for the land. We want to leave the soil intact and in good fertility, so our future generation will be able to feed the people of the world. Our pledge is to take care of the soil and it will be good to you in return."
 2018 Teacher of the Year Award:Steve Zimmerman of Bond County
The AISWCD Teacher of the Year Award recognizes an outstanding educator for his or her work in the realm of conservation education.
Steve Zimmerman of Vandalia, Illinois was presented with this year's award.
Zimmerman is an agriculture teacher at Greenville High School located in Bond County.
He teaches the following subjects; Basic Ag Mechanics, Into to Agriculture, Ag Sales & Marketing, Biological Sciences in Applied Agriculture, and Agriculture Science.
He is a member and past Director of the Illinois Association of Vocational Agriculture Teachers and has served for over 15 years as the Chairman of the Bond County Ag in the Classroom Advisory Council.
Additionally, he is a leader and advisor to the Greenville FFA Chapter and the Greenville FFA Alumni organization. Zimmerman has also worked with the Bond County Soil & Water conservation District to prepare students for the Illinois State Envirothon Competition and helped lead a team of FFA students to top honors in the 2015 competition.
Zimmerman has been credited with promoting technology in his classroom and working with students to understand how the use of technology can improve agriculture while conserving natural resources.