Benjamin Yount, Metro Networks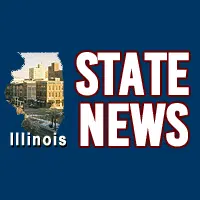 Springfield, IL -(Effingham Radio)- Illinois' public school managers say they are keeping an eye on nearly 100 school districts that look to be punishing non-white students more.
The Illinois State Board of Education's report says that 84 schools across the state drew a red flag for racial inequality in punishment.
The report says the schools on the list suspended or expelled minority students at a higher rate than white students.
The schools that made the list:
Alton CUSD 11
Aurora West USD 129
Belle Valley SD 119
Belleville Twp HSD 201
Bloom Twp HSD 206
Bloomington SD 87
Bremen CHSD 228
Cahokia CUSD 187
Cairo USD 1
Carbon Cliff-Barstow SD 36
Carbondale CHSD 165
Carbondale ESD 95
Carrier Mills-Stonefort CUSD 2
Centralia HSD 200
Champaign CUSD 4
CHSD 99
City of Chicago SD 299
Crete Monee CUSD 201U
CUSD 200
Danville CCSD 118
Decatur SD 61
Dupo CUSD 196
East Peoria CHSD 309
Evanston CCSD 65
Evanston Twp HSD 202
Flossmoor SD 161
Forest Park SD 91
Freeport SD 145
Georgetown-Ridge Farm CUD 4
Glenbard Twp HSD 87
Hall HSD 502
Harvey SD 152
Hinsdale Twp HSD 86
Homewood Flossmoor CHSD 233
Homewood SD 153
Hoopeston Area CUSD 11
Hoover-Schrum Memorial SD 157
J S Morton HSD 201
Joliet Twp HSD 204
Kankakee SD 111
La Salle-Peru Twp HSD 120
Laraway CCSD 70C
Leyden CHSD 212
Limestone CHSD 310
Lyons Twp HSD 204
Macomb CUSD 185
Madison CUSD 12
Mendota Twp HSD 280
Meridian CUSD 101
Mount Olive CUSD 5
Mount Vernon SD 80
Mt Vernon Twp HSD 201
Murphysboro CUSD 186
O Fallon CCSD 90
O Fallon Twp HSD 203
Oak Lawn CHSD 229
Oak Park ESD 97
Park Forest SD 163
Pekin CSD 303
Peoria Heights CUSD 325
Peoria SD 150
Pinckneyville CHSD 101
Pleasant Valley SD 62
Proviso Twp HSD 209
Quincy SD 172
Reavis Twp HSD 220
Rich Twp HSD 227
Rock Falls Twp HSD 301
Rockford SD 205
Sandridge SD 172
Signal Hill SD 181
Silvis SD 34
Southland College Prep Charter High School
Springfield SD 186
Thornton Fractional Twp HSD 215
Venice CUSD 3
Warren Twp HSD 121
Waukegan CUSD 60
West Carroll CUSD 314
West Central CUSD 235
Westville CUSD 2
Woodland CCSD 50
Zion ESD 6