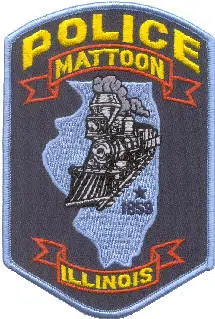 MATTOON,IL-(Effingham Radio)- An arrest has been made in a burglary that occurred at the Mattoon Catholic Charities.
According to a press release from the Mattoon Police Department, officers took 36 year old, Kirk T Mattingly, of Mattoon into custody on Monday at 12:15pm at the Mattoon Police Station.
The release states that in the early morning hours of Sunday, officers located a male walking in the Catholic Charities parking lot.
This man was identified as Mattingly at that time.
He was not held by police at the time as no criminal offenses had taken place.
On Monday, officers were called to Catholic Charities for a reported break-in having occurred and numerous items having been stolen from within.
On Tuesday, officers re-contacted Mattingly, who when interviewed by police allegedly admitted to having broke in and stolen the items from Catholic Charities in the early morning hours of Sunday.
Mattingly then allegedly provided officers with information about where to retrieve the stolen property.
He was taken into custody for Burglary and was taken to the Coles County Jail.
All persons listed are innocent until proven guilty in the court of law.