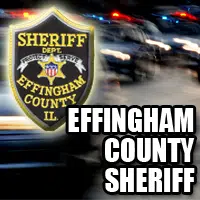 Jackson Township, IL -(Effingham Radio)- An Effingham man was injured in a single ATV crash that occurred on 1000th Street, at 800th Avenue, in Jackson Township.
According to a report from the Effingham County Sheriff's Department the accident occurred at approximately 8:45 PM, on Monday, July 23rd, 2018.
The report states that 19 year old, Alexander R. Phillips, of Effingham, IL was operating a go cart on 1000th Street, at 800th Avenue, when he hit rocks on the shoulder of the roadway, started to skid, lost control and was ejected off the go cart.
Phillips suffered incapacitating injuries and was taken to HSHS St. Anthony's Memorial Hospital for treatment.
Phillips was cited for Improper Use of an ATV on a Roadway.