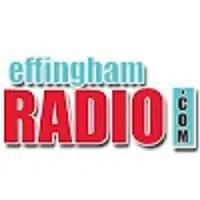 EFFINGHAM, IL-(Effingham Radio)- John Boos & Co., a leader in gourmet butcher block kitchen furnishings, and stainless steel foodservice equipment manufacturing, moved truckloads of product to a larger location for their Factory Showroom & Outlet.
On the morning of July 5th, 2018, Boos customers were welcomed into Boos' new location at 1703 Avenue of Mid-America (the former Prime Sole building on the North side of town).
The Factory Showroom & Outlet tripled in size and is now closer to the interstate.
Customers that are traveling along interstates 57 & 70 will find it convenient to pull off the interstate, enjoy a meal at one of the many restaurants in Effingham, and stop for a Boos Showroom visit to experience their butcher block & stainless steel products, stunning craftsmanship, and its compelling history.
The new John Boos Factory Showroom & Outlet now has even more space for their beautiful solid hardwood gourmet furniture and butcher block food prep surfaces.
These products include cutting boards, counter tops, islands, butcher blocks & kitchen carts in hard rock maple, American Cherry and American black walnut – all crafted in Effingham, IL.
Stainless steel sinks, tables, and shelves, are also available and gleam with polished finesse.
Customers are able to purchase the same cutting boards at the John Boos Factory Showroom & Outlet that the chefs and pros use on nationally famous cooking networks.
They also have wedding gift packs, a bridal registry, and gift ideas for every occasion.
Plans are for an onsite custom engraver who can engrave and personalize cutting boards for customers while they shop.
New products and inventory arrives weekly.
President and CEO of John Boos & Co., Joe Emmerich states, "We like the fact that not only does the company now have more square footage to show its products, it also has the space to feature its history. It shows how the company has developed over the past 131 years. We are hoping our customers who stop in here will use the opportunity to learn about John Boos & Co."
A history timeline is featured that shows information on the company's humble beginnings in 1887 through to current day.
Also showcased at the new store is one of the original BOOS BLOCK® Butcher Blocks that was crafted in the early 1900's.
"We couldn't have made it to this time in history without having good people working for us," Emmerich added.
The new John Boos Factory Showroom & Outlet location upgrade allows for many future plans as well, including a conference room for training "We are going to call it the John Boos Conference Center, where we will be able to bring customers, dealers and our manufacturers' representatives to our Effingham location," Emmerich informed. "We hope to teach our customers the different variables in our product, demonstrate different designs and let them learn more about John Boos products," Emmerich stated.
John Boos has been a member of the National Hardwood Lumber Association for over 50 years.
The NHLA organization is dedicated to reforestation efforts.
Newly extended Factory Showroom & Outlet hours are Monday-Friday 8:00 am – 6:00 pm and Saturdays 8:00 am – 4:00 pm. Closed on Sundays.