Benjamin Yount, Metro Networks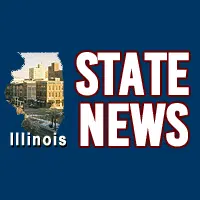 Washington, DC-(Effingham Radio)- Illinois' senior U.S. senator is joining nearly a half dozen other top Democrats in Washington, DC in demanding answers about what President Trump said at his meeting with Vladimir Putin.
Senator Dick Durbin and five other senators on Tuesday fired off a letter to the White House asking for a clarification about the comments and commitments the president made during the meeting in Helsinki.
Along with Senator Durbin, the letter was also signed by Senate Minority Leader Chuck Schumer (Democrat-New York) and U.S. Senators Bob Menendez (Democrat-New Jersey), Ranking Member of the Senate Foreign Relations Committee; Mark Warner (Democrat-Virginia), Vice Chairman of the Senate Select Committee on Intelligence; Jack Reed (Democrat-Rhode Island), Ranking Member of the Senate Armed Services Committee; and Sherrod Brown (Democrat-Ohio), Ranking Member of the Senate Committee on Banking.