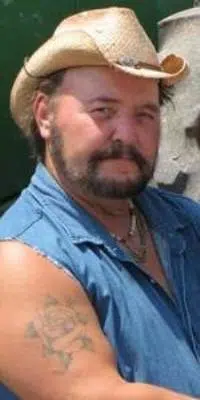 Ora Allen Yates, 65, of Kinmundy passed away July 14th, 2018 at Good Samaritan Hospital in Mt.Vernon surrounded by his family. He was born February 14, 1953, in Salem, IL to Lavern and Marilyn (Bovard) Yates of Flora.
Funeral services will be held at Neal Funeral Home, Kinmundy on Wednesday, July 18th at 10:30 a.m. with burial in Elder Cemetary rural Kinmundy with military rights. Friends may call from 5 p.m. to 8 p.m. Tuesday, July 17th at the funeral home. Memorials may be made to the family, Lewy Body Dementia Association, or donor's choice.
Allen attended Flora schools and graduated from Kinmundy-Alma in 1971. He was a veteran of the United States Army and served his country from 1973-1976. He worked in the printing industry and later in the oilfield. He was a lifelong farmer at heart. He loved horses, fishing, country drives, football, high school baseball & basketball, muscle cars and the old west. But, most of all he loved his children and grandchildren dearly.
Allen is survived by son, Timothy and wife Brandice, of Kinmundy. Daughters, Sarah Yates of Kinmundy, Kari Westjohn and husband Jim of Watson. Sisters, Sheryl Walk of Effingham and Froncie Thompson and husband Lee, brother Jay D. Yates and wife Haydee of Kinmundy. Grandsons, Trevor Keen and Reese Yates. Granddaughters, Adrianne Herbert, Krosby and Stevie Horath and Tessa Yates. Uncle, Dale Yates of Flora.
Allen was proceeded in death by his parents Lavern and Marilyn Yates, brother C. Keith Yates, brother in law Larry Walk and nephew Jeff Walk.
Thank you to the Burge House and Flora Healthcare.