Benjamin Yount, Metro Networks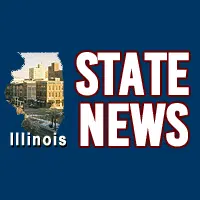 Lincoln, IL-(Effingham Radio)- Interstate 55 doubled as a runway for an Indiana man Wednesday afternoon.
William Fransley's Cessna lost power around 2:30 in the afternoon as he was trying to land at the Logan County Airport.
Instead, he made an emergency landing on I-55 north of Lincoln.
The plane hit a Chevrolet Malibu during the landing, went through the median, and stopped on the shoulder of the northbound lanes.
No one was hurt.