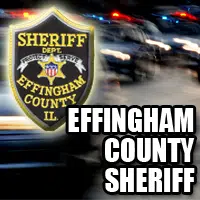 TEUTOPOLIS, IL-(Effingham Radio)- A Charleston man was injured in an accident that occurred in Teutopolis on Monday.
According to a report from the Effingham County Sheriff's Department, the accident occurred at the intersection of Harvester and Main at 2:04pm.
The report states that a vehicle driven by 25 year old, Brock A Ford, of Charleston was traveling northbound on Harvester.
At the same time, a vehicle driven by 24 year old, Mackenzie E Latham, of Toldeo was waiting to exit the parking lot.
The Latham vehicle failed to yield and struck the Ford vehicle.
Ford sustained injuries and was taken to HSHS St Anthony's Memorial Hospital.
Latham was cited for failure to yield to a private drive.