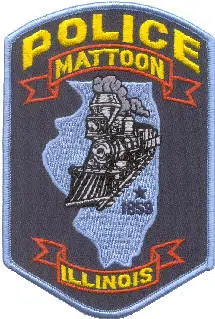 MATTOON, IL-(Effingham Radio)- Two people were arrested following a brief police pursuit and crash that occurred in Mattoon Monday night/Tuesday morning.
According to a report from the Mattoon Police Department, the incident began at 8:12pm on Monday when the Police Department was called to CVS for two men stealing alcohol from the store.
The Police Department obtained a description of the suspects and the vehicle they were traveling in from video surveillance from the store.
At 9:19pm, the Charleston Police Department located the suspect vehicle on IL Route 16 between Charleston and Mattoon.
They attempted to stop the vehicle, which then fled from police.
Charleston PD then ended their pursuit of the vehicle and it continued towards Mattoon where Mattoon PD located it turning onto Lerna Road.
A short pursuit began but was quickly ended due to the suspect vehicle's high rate of speed.
The suspect vehicle then crashed at a curve north of Dewitt and Mattoon PD responded.
While the suspects had fled on foot, the Mattoon PD observed that the vehicle was reported stolen from Chicago.
MPD then located the two alleged suspects at the BP Gas Station on Miller Road at 2:44am on Tuesday.
Police took 24 year old, Seantrez L Isom, of Chicago and a 16 year old juvenile into custody for burglary and possession of a stolen vehicle.
The juvenile was released to a family member and will later be petitioned into juvenile court.
During interviews, Police learned that allegedly there was a third male and a female in the vehicle prior to it crashing; however, these individuals have not been identified.
Anyone with information is asked to contact the Mattoon Police Department or the Coles County Crime Stoppers.