Benjamin Yount, Metro Networks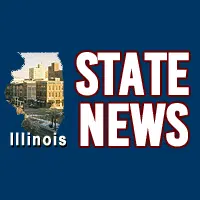 Springfield, IL-(Effingham Radio)- There is a lot of history packed into Illinois' bicentennial coin.
Illinois Treasurer Mike Frerichs announced the winning coin design on Monday.
Chatham college student Hayden Schumer's design features Abraham Lincoln, the Willis Tower in Chicago, corn, wagons, railroads, and Route 66.
You can buy a bicentennial coin for 45 dollars, and they are available at the treasurer's website.