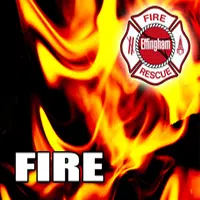 EFFINGHAM, IL-(Effingham Radio)- The Effingham Fire Department responded to an accident on Friday at milepost 157.5 on I-57.
According to a post on their Facebook page, the accident occurred on I-57 northbound at 2:51pm.
The post states that the EFD was called out to accident, where a 5th wheel camper being pulled by a truck blew a rear tire on their truck.
The truck started to fish tail, lost control, and exited the roadway.
According to the post, one person was taken to HSHS St Anthony's Memorial Hospital by Abbott Ambulance.
The Effingham Fire Department was assisted by the Illinois State Police, Effingham Police Department, Illinois Department of Transportation, and Heartland Towing.