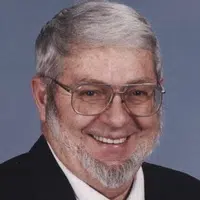 John W. Brooks, 82, of Teutopolis, passed away Friday evening, June 8, 2018 at Effingham Nursing and Rehabilitation Center. 
Funeral Services will be held at 12:00 p.m. (noon) Wednesday, June 13, 2018 at Bauer Funeral Home in Effingham with burial in Woodlawn Cemetery with military rites. Visitation will be held from 10:00 a.m. to time of service, Wednesday at the funeral home. Memorial donations may be given to the wishes of his family. Online condolences may be expressed at www.bauerfh.com. 
John was born August 18, 1935 in Bible Grove Township. He married Ruth (Gill) Wakefield on October 11, 1974 and she preceded him in death in 2011. John served with the United States Army, National Guard, and did repair work and installation service for Harvestore Silos for many years. 
John is survived by his step-son, Steve Wakefield of Champaign; step-daughter, Cathy (Don) Gardner of Teutopolis and four step-grandchildren, Ryan, Jamie, Amy and Rebecca. He was preceded in death by his parents; wife; step-son, Mark Wakefield and step-daughter, Sharon Frye.