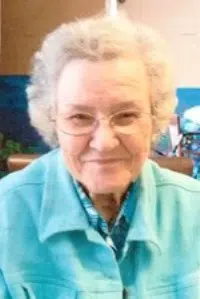 Peggy Lee Micklautz, age 73 of Louisville, passed away at 8:19 am, Saturday, May 26, 2018, at her home in Louisville.
Peggy was born February 6, 1945, in Effingham, IL, the daughter of the late Darrell and the late Maxine (Appelt) Jackson. She was united in marriage on September 4, 1966, to the late Victor Micklautz.
She spent her time as a cook for the Effingham Unit 40 school district for many years.
She leaves to mourn her passing, son, Michael (Tonni) Micklautz of Louisville, brother Paul Micklautz of Decatur, and two grandchildren, Nathan Micklautz of St. Louis, MO, and Abigail (Dakota) Jochums of Jacksonville, AR.
Peggy is preceded in death by her parents and her husband Victor.
Arrangements are entrusted to J.W. Neal Funeral Home. A graveside service will be held Thursday, May 31, 2018, at the Woodlawn Cemetery in Effingham at 10:00 am with interment following.
Memorials may be left to the family in lieu of flowers to the donor's choice and can be received at the funeral home.