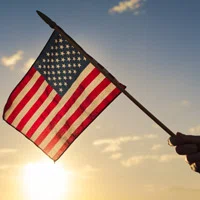 Serafin N. "Nick" Gonzalez, Jr., 88 of Effingham, formerly of Northbrook, passed away Tuesday evening, April 17, 2018, at Lutheran Care Center in Altamont.
A funeral mass to celebrate Nick's life will be at a later date.
Nick was born August 27, 1929, in Chicago, the son of Serafin Sr. and Clara B. (Bruse) Gonzalez. He married Veronica J. "Connie" Blonde on May 22, 1954, in Chatham, Ontario, Canada. Nick served in the United States Army during the Korean War. He spent many years doing carpentry work and was a member of St. Mary's Catholic Church in Shumway. 
Nick is survived by his wife, Veronica of Effingham; sons, Don (Sharon) of Payette, ID, Bruce of Northbrook and David of Ballin, MO; daughters, Carol Ann (Frank) Mata of Wheeling and Patricia (Matt) Berardi of Prairie View; sister, Gloria Jost; eight grandchildren and three great-grandchildren. 
Nick was preceded in death by his parents and four sisters.