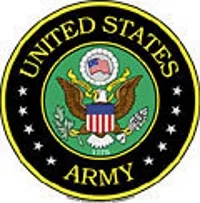 William D. Thrasher, most recently of San Diego, California; also from Chicago, and a descendant of pioneer families in the Kinmundy vicinity, dies on March 21, 2018 in La Costa (San Diego), California. His late parents were Lloyd L. and Mary Morgan Thrasher. Bill was proud to be descended from the Doolen, Morgan, Foster, Cummins and Thrasher families of the Kinmundy, Salem and Effinghman areas. He was a great-great-grandson of Hard Foster, the first pioneer settler of Foster Township, who served in the Illinois State Legislature with Abraham Lincoln in Vandalia.
Bill ("Uncle Bill" or "U.B." to his extended family), was born on December 16, 1928 in Evanston. A retired librarian, he had degrees from the University of Illinois, Urbana, and Rosary College, River Forest. Bill served in the Army during the Korean War as an information specialist. Before becoming a librarian, he was employed by United Airlines in various capacities in Seattle, Denver, and Chicago. He retired from the University of Illinois at Chicago and the Chicago Public Library in Administration.
Uncle Bill was a world traveler in his retirement. He was an avid movie buff, and was a fan of classic movies and music. He had a keen sense of family history, and spent hours reviewing his pioneer roots. U.B. also never forgot a birthday. First his nieces and nephews, and then his great-nieces and great-nephews, looked forward each year to a carefully chosen birthday card, addressed formally to each person, and in the children's case, with a crisp $10 bill enclosed. Towards the end of his life, he moved to San Diego to be closer to his sister, Martha, and her children and grandchildren. His Southern California family are grateful that they all were able to spend more time with U.B. over the last years of his life.
Survivors include Martha Stroben and many nieces, nephews, cousins and close friends. He was pre-deceased by his parents and his brother, Lloyd L. Thrasher. Graveside service at 11:00 am on April 14, 2018 at Evergreen Cemetery, Kinmundy, IL. Memorial donations welcome to the Heifer Project International, 3944 W. Irving Park Rd., Chicago, 60618 or a favorite charity of the donor's choice.