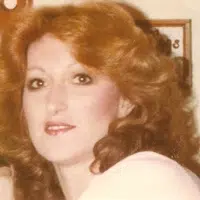 Rhonda LaVonne Conner, age 67, of Effingham, IL, passed away on Wednesday, April 11, 2018. She rejoices with angels after leaving her earthly home peacefully with her daughter by her side.
Memorial Services will be held at 11 a.m. on Friday, April 13, 2018, at Fourth Street Church of Christ, 1311 S. Fourth Street, Effingham, IL with Curtis L.E. Graves officiating. Burial will be at Beecher City Cemetery, Beecher City, IL. Arrangements are in the care of Johnson Funeral Home in Effingham, IL.
Memorials may be made in loving memory of Rhonda to The National Kidney Foundation or www.kidney.org.
Rhonda was born April 8, 1951, in Waukegan, IL, the daughter of Tommy and Dolores Watts (McCosh). She married Gale Conner on March 14, 1970, to this union they had two children.
Rhonda has touched many lives. A true one of a kind survivor. She was real and just like the rest of us, filled with mountains and valleys. She loved strongly and hurt passionately. She cared deeply and grieved honestly. She was a retired cosmetologist, very beautiful and liked to make others feel beautiful. Everyone wanted Rhonda to do their hair! She also spent much of her time loving animals; she trained horses and had many pets. Her son Brandon was the joy of her life, she enjoyed watching him play baseball. She loved to sing and play guitar. She loved God and her friends and family in Christ. Most importantly, she adored her granddaughters.
Rhonda is survived by her daughter, Angela Harris of Oklahoma City, OK and two granddaughters, Kara and Caitlin Harris; her mother, Dolores Watts, and two brothers Greg Watts and Jeff Watts all of Effingham, IL; and several nieces and nephews.
She was preceded in death by her beloved son, Brandon Conner, her father, Tommy Watts, her sister, Connie Fuell, and her brother, Mike Watts.