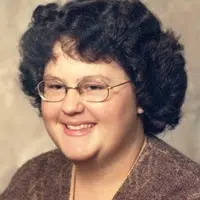 Sara Marie Baker, 54 of Sigel, passed away Monday, March 26, 2018, at HSHS St. Anthony Memorial Hospital in Effingham.
Memorial services will be held at 1:00 p.m. Friday, March 30, 2018, at Bauer Funeral Home in Effingham with private family burial in St. Michael Cemetery, Sigel, at a later date. Visitation will be held from 11:00 a.m. to time of service, Friday at the funeral home. Due to Sara's love of helping others, it was her wishes, along with her families, that a donation was made to Gift of Hope. In lieu of flowers, memorials may be made on behalf of her family.
Sara was born July 1, 1963, in Effingham, the daughter of Arthur "Tuffy" and Ruth (Fruchtl) Baker. She was a member of St. Michael the Archangel Catholic Church, Sigel all her life. Sara is survived by her parents of Sigel; sisters, Lee (Brian) Willenborg of Shumway, Amy (Rich) Whitaker of Shumway and Angela (Gary) Counce of Effingham; brothers, Scott Baker of Sigel and Nick (Jennifer) of Shumway; 6 nephews, 4 nieces, 4 great-nephews and 3 great-nieces, that she adored and spoiled; many cousins and friends also survive.