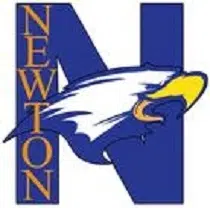 Newton, Ill – The Jasper County Unit #1 Board of Education is being sued by a board member.
According to the Effingham Daily News, Jerry "Jed" Earnest is suing the Board for violating his 
"liberty interest" and for causing Earnest to suffer "embarrassment, humiliation and emotional distress as a result of being expected to vote on matters that are crucial to the citizens he represents by being constantly denied crucial information that would inform his decision-making on best to represent not only the citizens but most importantly the students who are being educated in the school district."
According to EDN, the lawsuit is asking the court to "award damages to Earnest and to allow him to have 'full and complete information as need to discharge his duties.'"
The Effingham Daily News added, "The board's attorney, Anthony Loizzi, said the board intends to file a motion to dismiss the case. He said that Earnest has been provided the board packet and other information needed to perform his duties."
This is causing troubles at Board meetings. EDN stated, "The board intended to go into executive session to discuss Earnest's case. However, Earnest wished to be part of the session. The board held off on the closed session. Loizzi said it resulted in a conflict between the attorney-client privilege and the rules of the Open Meetings Act. Loizzi said board members would be able to continue the discussion via written communications or special committees."
More information about this lawsuit can be found
here
.