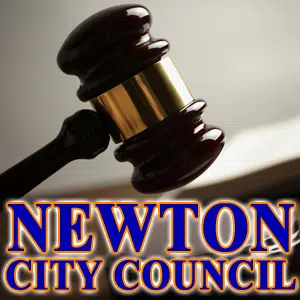 The Newton City Council is set to meet on Tuesday, February 20th at 6:00pm.
According to an agenda from the City of Newton, the Council will consider and possibly act on eight items of old business and five items of new business. In old business, the Council will discuss and possibly act on authorizing TIF funds to pay the outstanding balance of the DCEO Revolving Loan of $54,357.47, authorizing the use of RLF relinquishment in conjunction with the pending CDBG housing rehabilitation grant, hiring a water department employee, part-time police department employee, and utility/billing employee, and authorizing Connor & Connor to start the curb, sidewalk, gutter, and access project at 802 S Van Buren. In new business, the Council will consider and possibly act on a resolution regarding closed session minutes, a resolution that authorizes the destruction of closed meeting tapes from February 2, 2016 through July 19, 2016, authorizing Newton PD employees to attend training March 13-14 and IACP conference April 25-27, and authorizing three wastewater employees to attend IRWA February 21-22.
Among discussing the old and new business, the Council will hear committee reports and statements. Among these are the Water Committee, Insurance Committee, Personnel Committee, and Police Committee. Also, statements will possibly be given from the Council Members, City Attorney, City Treasurer, City Clerk, and Mayor.
The Newton City Council meets in the Newton City Hall at 108 N Van Buren in Newton.