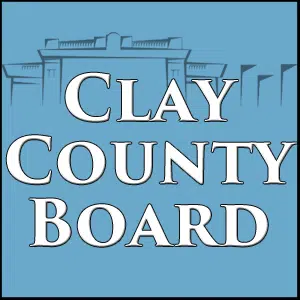 The Clay County Board is set to meet today.
At the meeting, the Board will recognize guests, agenda changes, and consider approving the January 9th minutes. The Board will then discuss and possibly approve paid and unpaid claims, and then will hear a presentation from Orry Cummings, of Smartwatt. Jeff Workman with then give the Clay County Health Department's Board of Health Report, Sheriff Andy Myers will give the Sheriff's report, discuss budget issues for the Sheriff's Department, and consider the approval of hiring additional jail staff. Chris Rinehart, of the Executive Finance Committee will discuss and possibly approve resolution regarding election judges. The Chairman will the discuss and possibly approve the appointment of Jennifer Brown as commissioner of the airport authority.
The Clay County Board will meet at 6:00pm.