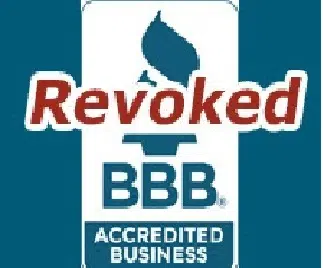 ***PRESS RELEASE***
Effingham Ill. (St. Louis, MO) – Better Business Bureau (BBB) has revoked BBB Accreditation from three businesses for violations of BBB's Accreditation Agreement.
BBB's Executive Committee took this action on Jan. 30, 2018, upon recommendation of its Standards and Compliance Committee.
Expulsion from Accreditation status is unfortunate. However, BBB takes enforcement of its standards very seriously.
Applicants for BBB Accreditation also must meet BBB standards. They can be denied accreditation if they fail to comply.
Read more about the three expelled companies at bbb.org >>
Press Release courtesy of Better Business Bureau