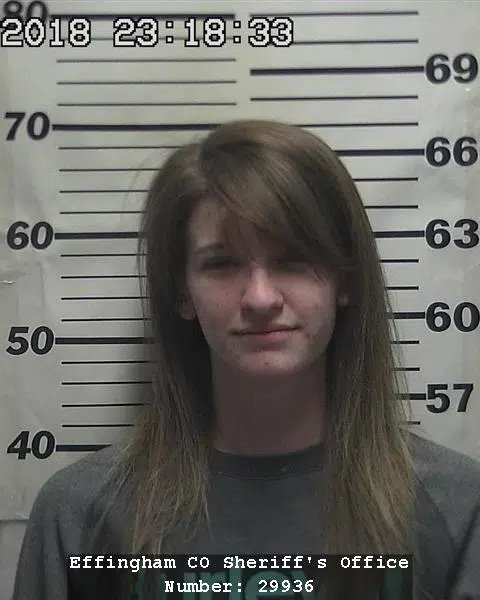 Effingham, Ill. – Yesterday the Effingham County Sheriff's Department took custody of Audra Daughtery, 25, of Brownstown, Ill. while she was in prison.
According to Effingham States' Attorney Bryan Kibler, Daugherty was admitted a few days earlier, and during that time she allegedly smuggled in Methamphetamine.
Kibler continued on adding that the methamphetamine was hidden in her cell when it was discovered by police.
Daugherty had been admitted initially after being arrested for failure to appear on a separate possession of methamphetamine charge.