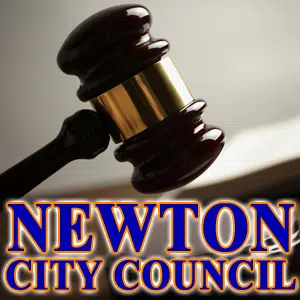 The Newton City Council is set to meet on Tuesday, February 6th at 6:00pm.
According to an agenda from the City of Newton, the Council will consider and possibly act on two items of old business and three items of new business. In old business, the Council will discuss advertising for Dues and Donations applications with a deadline of March 16th at 5:00pm. They will also discuss the five-year plan prepared by Connor & Connor for the Newton Water Department. In new business, the Council will discuss two wastewater employees attending the Illinois Wastewater Conference. They will also discuss authorizing the City Attorney to amend the Revised Codebook Chapter 1, Section II for job descriptions of collector and billing clerk. Also among new business is the considering of hiring a new water department employee.
Among discussing the old and new business, the Council will hear committee reports and statements. Among these are the Street Committee, Dues and Donations Committee, Negotiation Committee, Police Committee, Finance Committee, and Water Committee. Also, statements will possibly be given from the Council Members, City Attorney, City Treasurer, City Clerk, and Mayor.
The Newton City Council meets in the Newton City Hall at 108 N Van Buren in Newton.