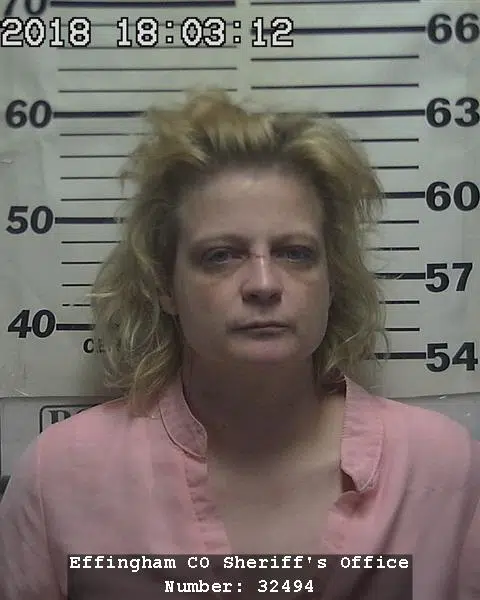 Effingham, Il – Yesterday afternoon Bonnie A Swofford, 37, of Neoga was arrested by the Effingham County Sheriff's Department on an original warrant of forgery.
According to Effingham County State's Attorney Bryan Kibler, She was picked up by the Sheriff's Department and has a bond set for $10,000.
In addition to the forgery charge, Swofford has faced other charges in Effingham County before: 
 Photos courtesy of the Effingham County State's Attorney's Office. 
Swofford will appear in Effingham County Court at a later date, but the information on that date has yet to be released,
In continuance with her charges in Effingham County she is also facing a failure to appear warrant in Fayette County for bad checks, and an original warrant for burglary in Champaign County.
The Fayette County State's Attorney's Office Shared Swofford received the original charge for the Class A Misdemeanor of deceptive practice on September 28, 2017, and the failure to appear warrant was instilled on December 29.
The Champaign State's Attorney was contacted for further details on the burglary charge however there was not an immediate response.
Swofford is currently in Effingham County Jail, and we will continue to update as this story develops.