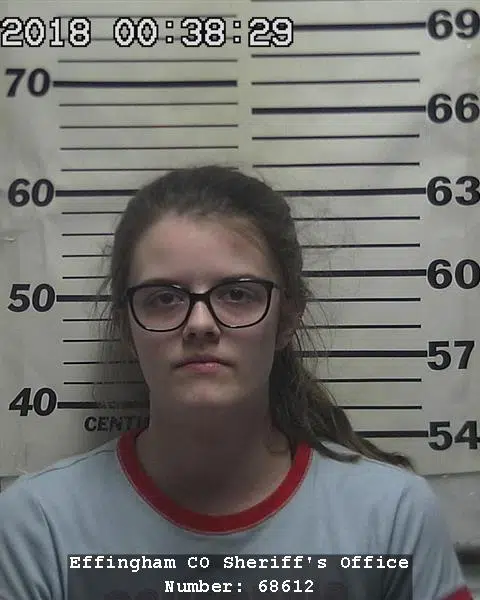 Effingham, Il – Yesterday Effingham Police Department arrested Molly J. Weis, 18, of Effingham on the charges of Domestic Battery.
According to Effingham County States' Attorney Bryan Kibler, "Weis struck her boyfriend in the face."
Effingham County Judge Parker has set her bond for $10,000.
There were no reported drugs or alcohol involved in the incident.
As of right now Weis has not had any contact with the unnamed boyfriend since the incident.
Her initial hearing is set for February 22, 2018 where she will have her first day in a court with an appointed public defender.