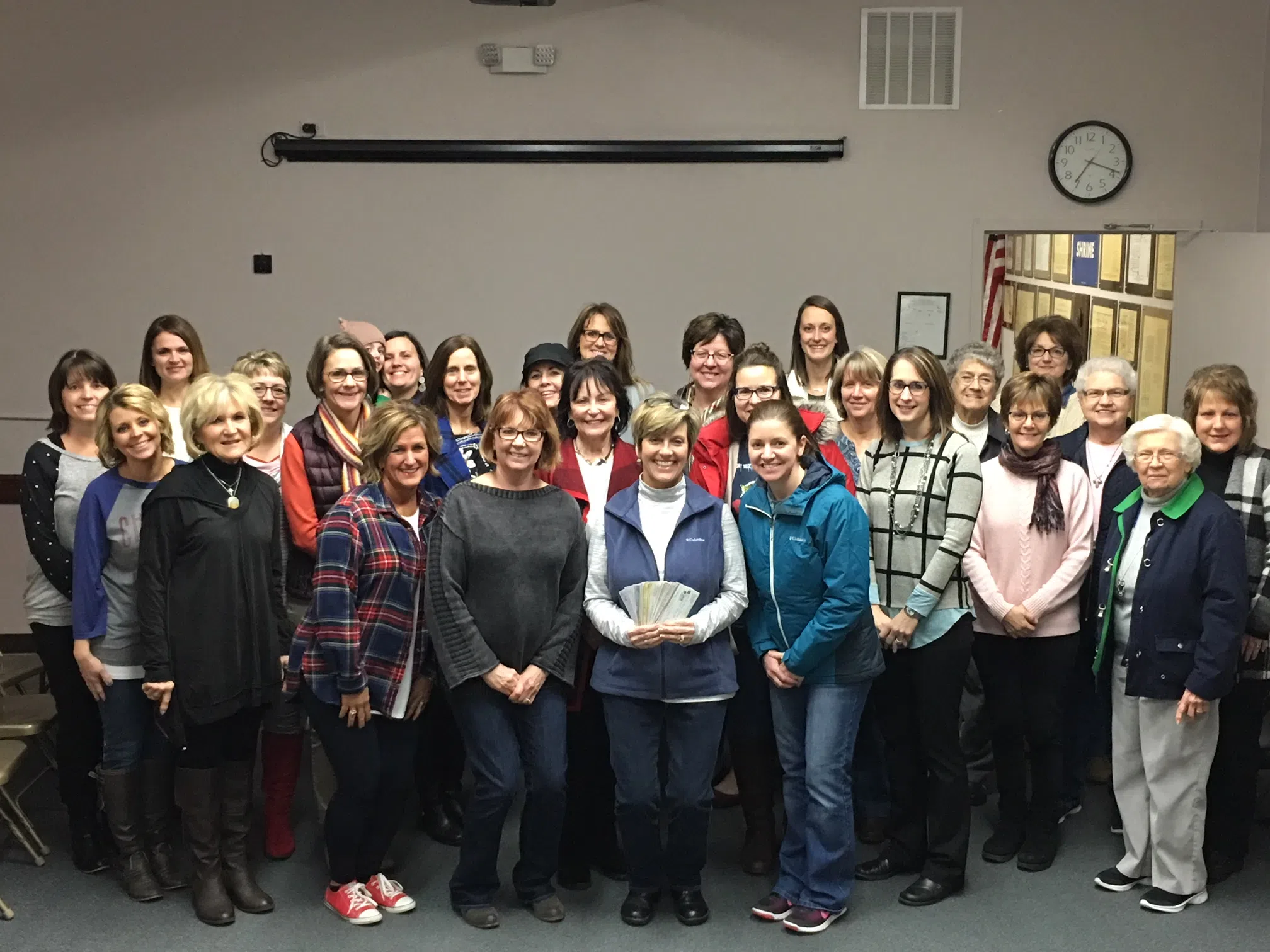 Effingham, Il –  Yesterday, the group 100 Women Who Care Marshall, Illinois met.  100 Women Who Care is a group that of women who care deeply about their community.
A 100 WWC group gathers 4 times a year for a one-hour meeting and each member writes a $100 check to the charity that the group selects.
This combined donation makes a real impact, without time consuming fundraising events and planning.
The mission and hope of 100 WWC is to provide for those in greatest need in the local community.
St. Mary's Helping Hands was the first winner for 2018.
Helping Hands helps families in need in the surrounding area.
They make thanksgiving and Christmas baskets for over 100 families.
They help those that are stranded in our area with a meal and a warm place to stay for the night.
If you would like to send a donation to the St. Mary's Helping Hands, you can send a check to: St. Mary's Helping Hands, 414 N. 6th St., Marshall, Illinois 62441.
To join 100 WWC, attend the next meeting April 25, 2018 at 7pm at the Marshall Public Library.
You can join individually or create a team of no more than 4.
The team option was created just for Marshall, so that everyone can be included in making an impact.
The team can only nominate 1 organization, have 1 vote and write 1 check.
The goal is to have 100 membership forms!
Hope to see you at the next meeting!
100WWC has meet a total of 11 times since its first meeting in May of 2015 and made a local impact of over $37,000 to local organizations.
Press Release courtesy of 100WWC