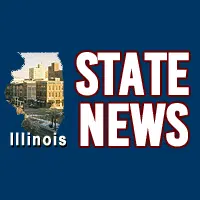 Via Metro News
Effingham, Il (Via Harrisburg, Il) –  It's 20 years in prison for a southern Illinois doctor convicted of a jailhouse plot to kidnap the prosecutor in his pending murder case.
A judge yesterday sentenced Brian Burns to two decades behind bars.
Investigators say Burns concocted a plan to kidnap former Saline County state's attorney, Mike Henshaw, as a way to avoid trial for the murder of his wife.
That trial is still pending.
Burns is due in court in March for his next hearing on murder charges.
Courtesy of Benjamin Yount;  Metro News, Il