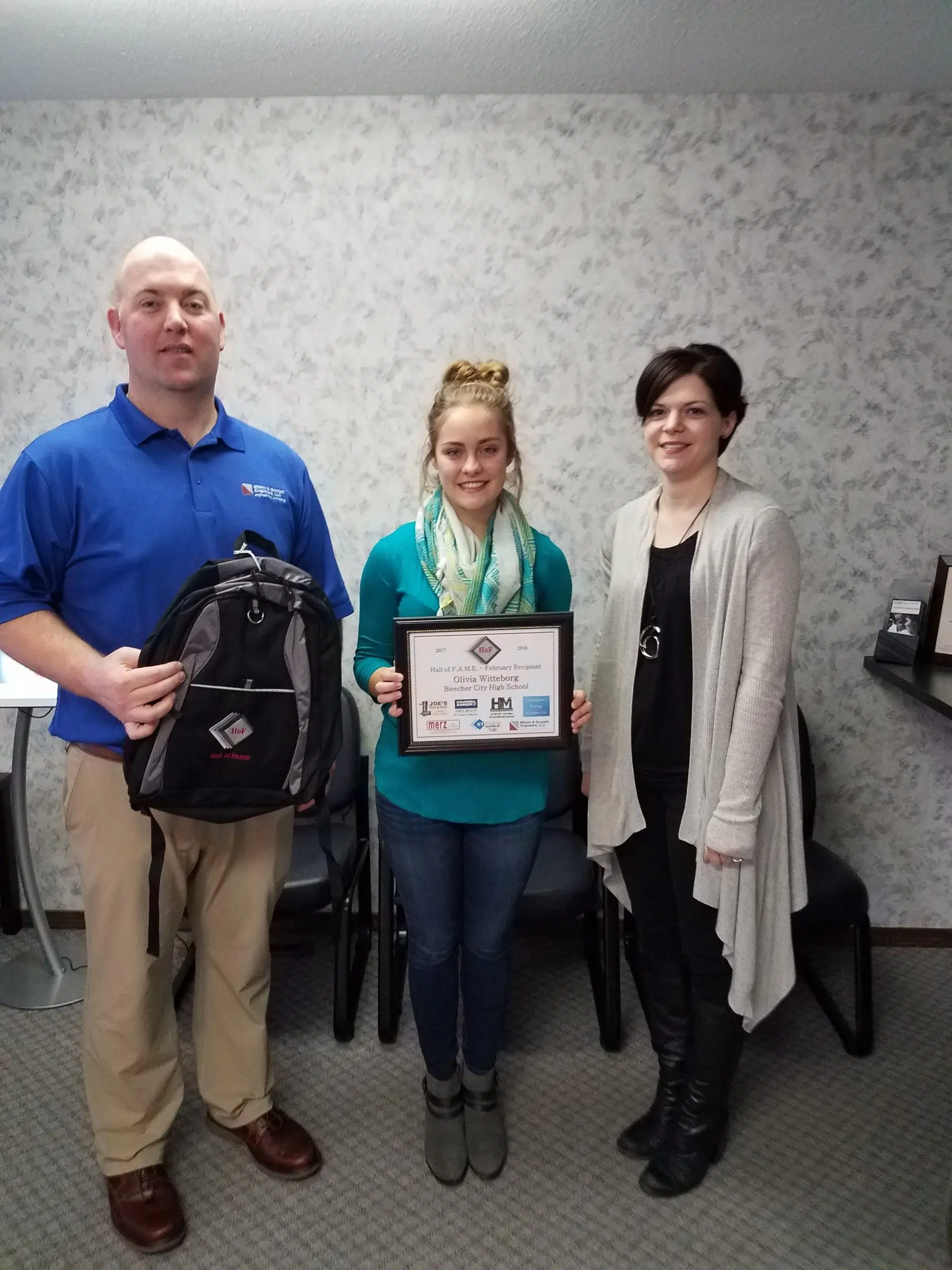 ***PRESS RELEASE***
A group of Effingham area business leaders recently presented Olivia Witteborg of Beecher City High School the Feb. award for Mathematics/Scientific scholastic achievement.
This program is called the Hall of FAME, which represents Fantastic Area Mathematicians (Scientists) Extraordinaire. Olivia was selected by her school staff based on preset standards.
Presenting the award to are l-r Doug Grunloh of Milano & Grunloh , Olivia, & Sarah Wright of Effingham Urology Associates.
Olivia excels in both Math & Science and plans to attend Indianapolis University.
The leadership of these businesses knows that excellence in academics play an important part in the growth and vitality of our area and wish to encourage the scholastic endeavors of our leaders of tomorrow.
Also thanks to the educators at BCHS & her parents for the direction given to Olivia and all students.
Press Release courtesy of Bruce Niebrugge; Distinctive Services