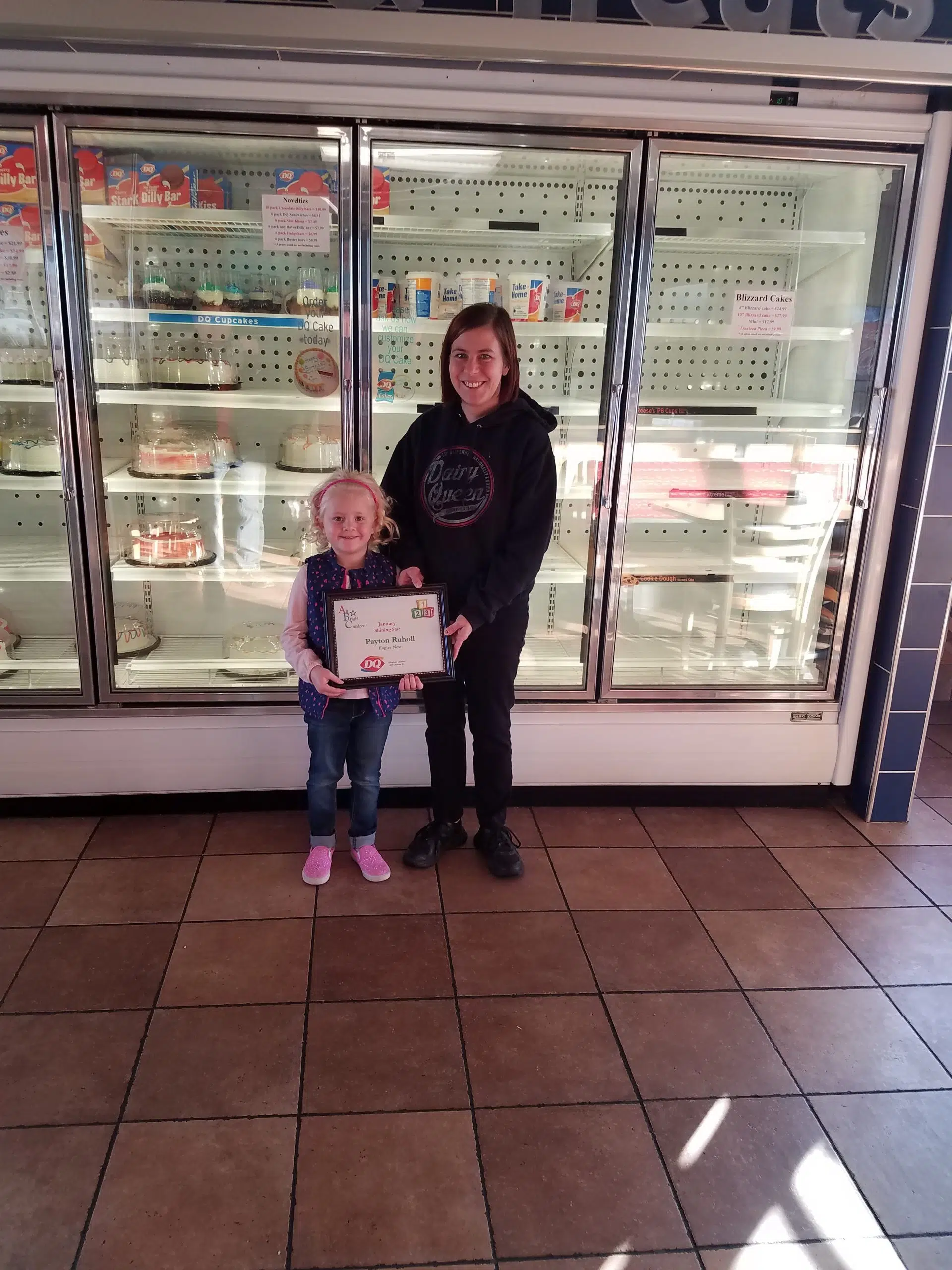 ***PRESS RELEASE***
Effingahm, Il – Dairy Queen of Effingham is proud to name Payton Ruholl as the Jan. Shining Stars Award winner , she attends Eagles Nest Pre School.
The award is for extraordinary effort of any talent.
Payton excels at coloring and loves puzzles ( maybe she will find the missing piece for a cure of some disease).
Pictured for the presentation are Payton with Brandi Ragan asst. manager of DQ.
Press Release courtesy of Dairy Queen of Effingham