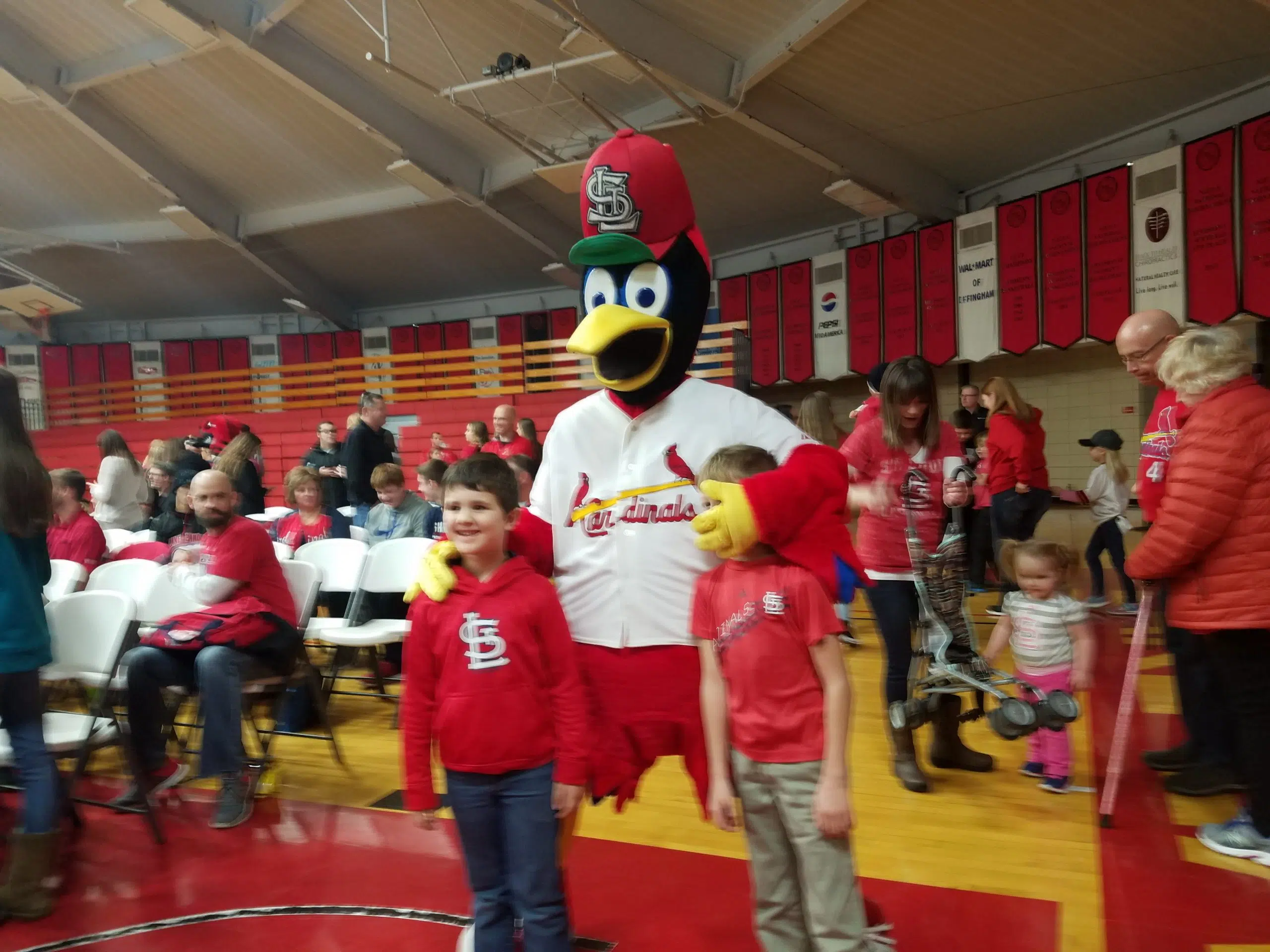 Mattoon, Il –  Over the weekend, at Lake Land College in Mattoon Fans were treated to a visit by current and former players of St. Louis Cardinals. All this is part of the 2018 Cardinals Caravan.
Many showed up to the weekend festivities with many local kids getting the opportunity to meet the players for the first time.
Theysigned autographs and interacted with members of the audience – answering questions, shaking hands, and taking many photos.
With the upcoming baseball season only a few months away, both the fans and the players are excited for what's ahead.
For some players, the road to preparation for the long season ahead has already begun.
"My body feels good. I've been feeling better than ever, honestly," said Alex Reyes, pitcher for the Cardinals who has been recovering since he was injured. 
"I was able to focus on a lot this year and accomplish a lot of things with my body so it feels good."
The players were greeted with loud cheers and applause that filled the fieldhousw with excited energy as every player's name was called.
For some, like St. Louis Cardinals pitcher Dakota Hudson, being on the team is an educational experience unlike any other.
"I'm just trying to learn more," said Hudson.
"I feel like my experience level has been building since college."
Opening Day for the Cardinals is on March 29 when they play the New York Mets.
Photo Gallery: