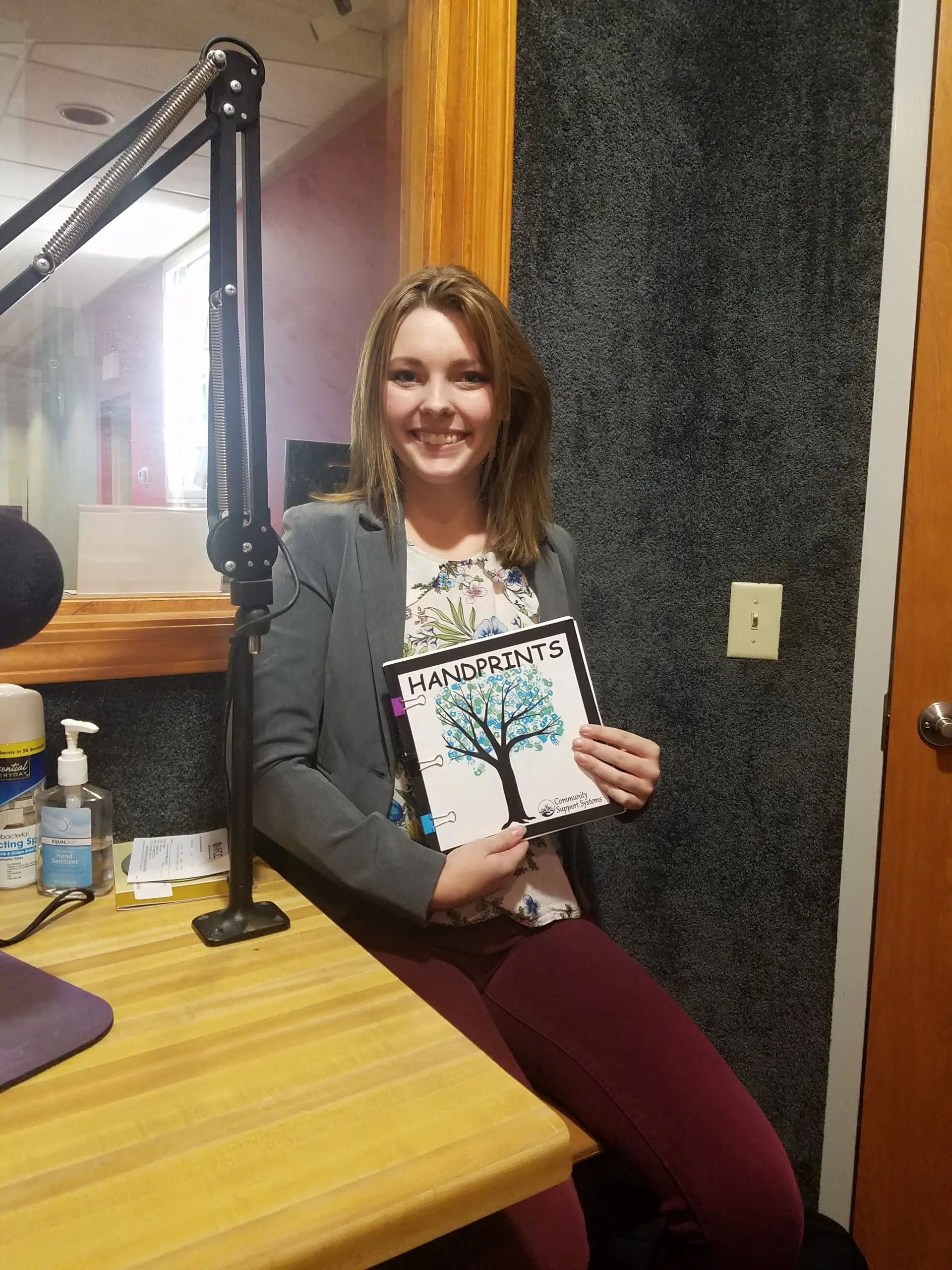 Effingham, Il – Madison Magee, a local high school senior, Along with Community Support Systems have collaborated and are now getting ready to publish a book titled, Handprints. 
While most high school seniors are focusing on graduation, and college among other things, Magee is really looking to make a difference.
The book shows different stories of people who have been impacted by the organization.
Listen to the full interview with McGee Below:
McGee along with CSS will be hold their book release party at Teutopolis Jr. High School on February 10 at 12 p.m.
Anyone interestedin more information regarding CSS can follow-up on the Community Support Systems Official Website