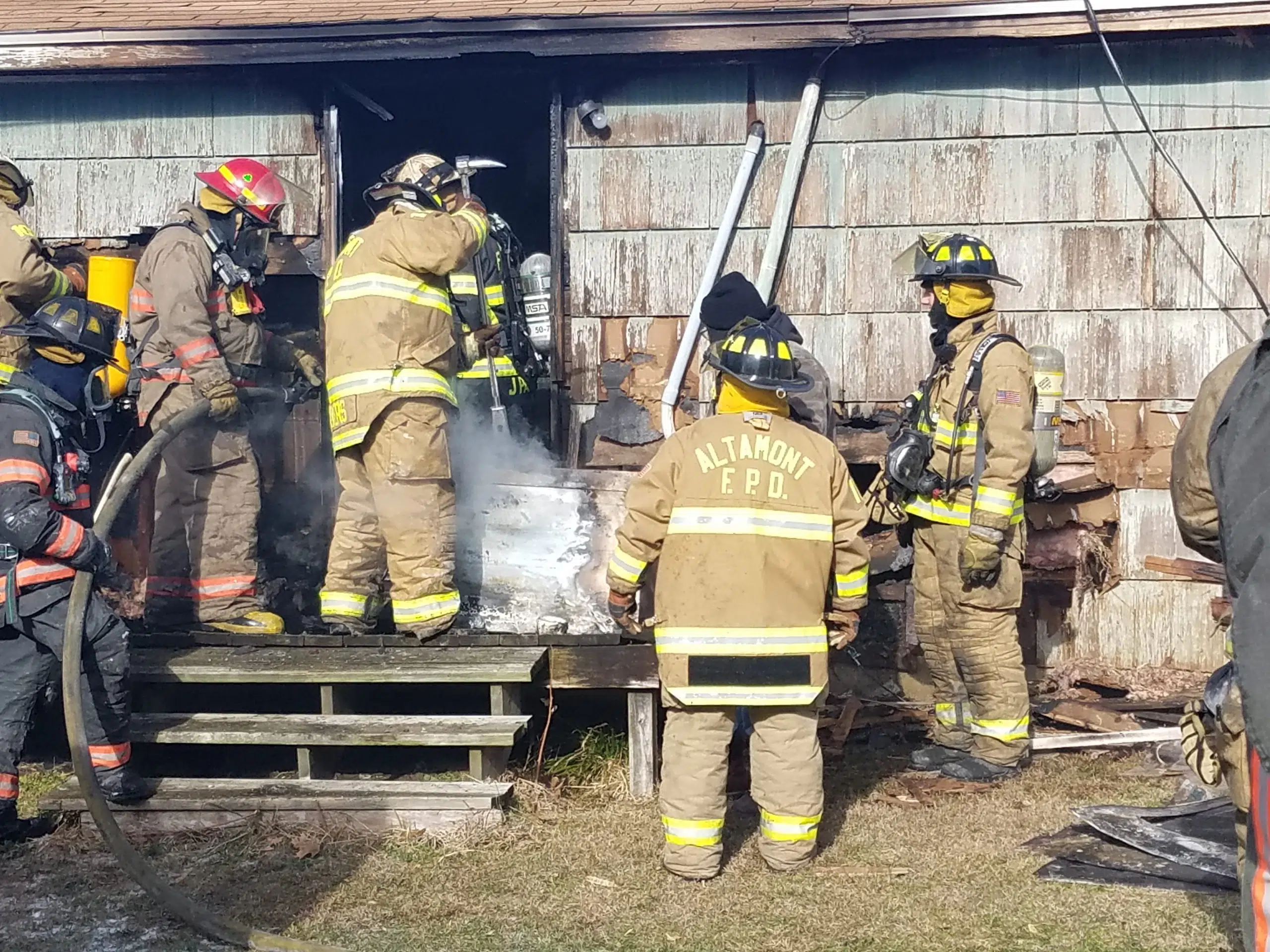 Altamont, Il – A structure fire started earlier this morning in Altamont with extensive damage to the property located at 8 Tower Lane.
Reports of the fire came in at 11:02 a.m. with Altamont Fire Department responding with all available units.
Assistance was requested and provided by the St. Elmo Fire Department, Shumway Fire Department as well as Altamont City Police, Effingham County Sheriff's Department and Abbott EMS.
According to Altamont Fire Chief John Becker, the fire appeared to have started at the back corner of the house with the exact cause still under investigation.
There was extensive fire damage to the back of the house as well as smoke damage throughout the residence.
Fire Chief Becker estimated the damage to be valued at approximately $25,000 – $30,000.
Brownstown Fire Department helped cover Altamont Fire Department's station while Altamont Fire was handling this call.
Fire Departments Extinguished the fire, and were clearing out smoke by 12:02 p.m..
Video from Fire: