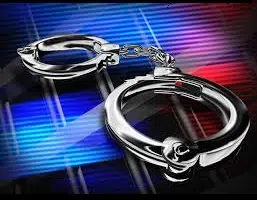 A Charleston man has been arrested following an investigation into alleged burglary of medication in Coles County.
According to a press release posted to their Facebook page, the Charleston Police Department began an investigation into an alleged burglary in November. Their initial investigation led to new information on a similar investigation being conducted by the Illinois State Police. The press release stated that the similar investigation by the Illinois State Police indicated that the suspect, 22 year old, Kyle J White, was responsible for multiple thefts from various victims in Coles County.
Allegedly, White would visit patients while on-duty as a representative of a home health care provider and while off-duty. Suspicions that prescription medication was missing, led to a filed police report and the ensuing investigation. An arrest warrant was then issued for White concerning the one Charleston incident and White later turned himself in. He then posted bond and the Coles County Court case is pending. The Illinois State Police investigation is being prosecuted by the Illinois Attorney General's Office.
All persons listed are innocent until proven guilty in the court of law. 
Below is the published press release by the Charleston Illinois Police Department.